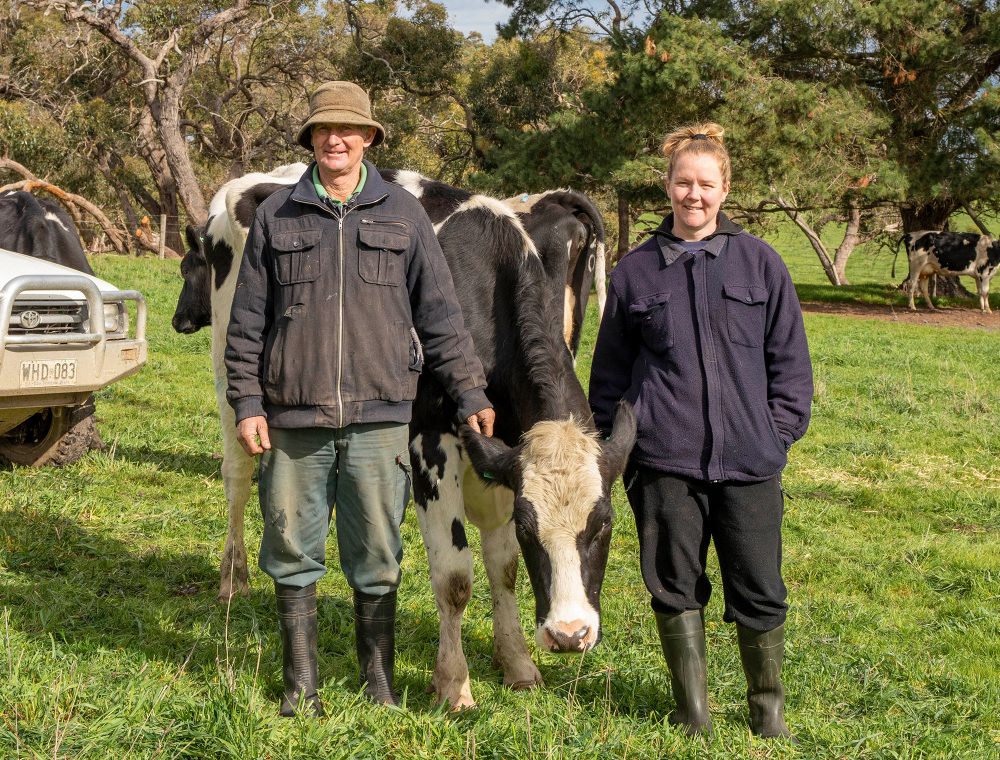 CRAIG & SAM
Sam Martin is our youngest dairy farmer and daughter to lifelong dairy farmers Craig and Gayle Martin. Together, they are owners of a 400-acre property – Bengowrie which is home to more than 220 Friesian cows, producing around 1.5 million litres per year. Sam is a 4th generation farmer having taken over the family tradition from Dad – Craig who still provides a helping hand on a daily basis.
The dairy farm has been in the family since the early 1920's, first started by Sam's great grandparents. One of three daughters, Sam was the only sibling who developed the passion for farming. From a young age she was always out on the farm with Dad, riding motorbikes and driving the ute but was always encouraged by Dad to spread her wings working in Human Resources for 9 years in Adelaide, Alice Springs and Townsville before returning to dairy farming Myponga in 2014.
Sam says 'Getting paid more for our milk is important but what really makes a difference is the security we now have with Fleurieu Milk. This allows us to make easier financial decisions when considering improvements to our farm'.
Sam is Mum to beautiful little Daphne and it's fair to say we're excited for to see if she follows Mum's footsteps.