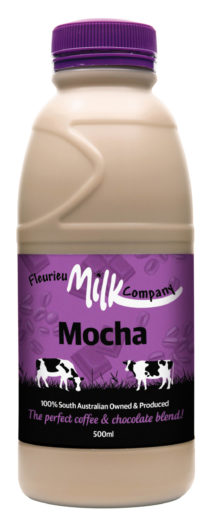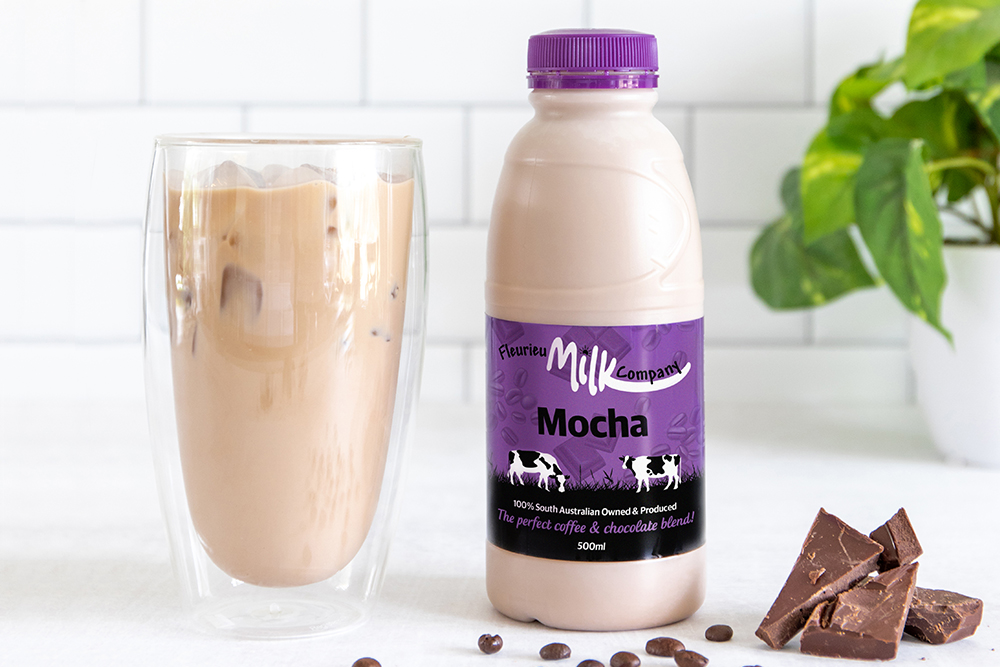 Mocha Flavoured Milk
The Fleurieu Milk Company has created a delicious creamy Mocha flavoured milk that can be enjoyed by the whole family. It is made with our quality full cream milk, powered with a delicious combination of coffee and premium chocolate.
Available in 500ml
Ingredients: Full Cream Milk, Sugar, Coffee (0.9%), Drinking Chocolate (0.9%) (Sugar, Cocoa Powder, Milk Solids, Starch, Salt, Flavour).
| | |
| --- | --- |
| Nutritional Information: | Serving Size per 100ml |
| Energy | 350kj |
| Protein | 3.4g |
| Fat - Total | 3.7g |
| Fat - Saturated | 2.5g |
| Carbohydrate - Total | 10.2g |
| Carbohydrate - Sugars | 9.2g |
| Carbohydrate - Lactose | 4.2g |
| Sodium | 35mg |
| Caffeine | 26mg |