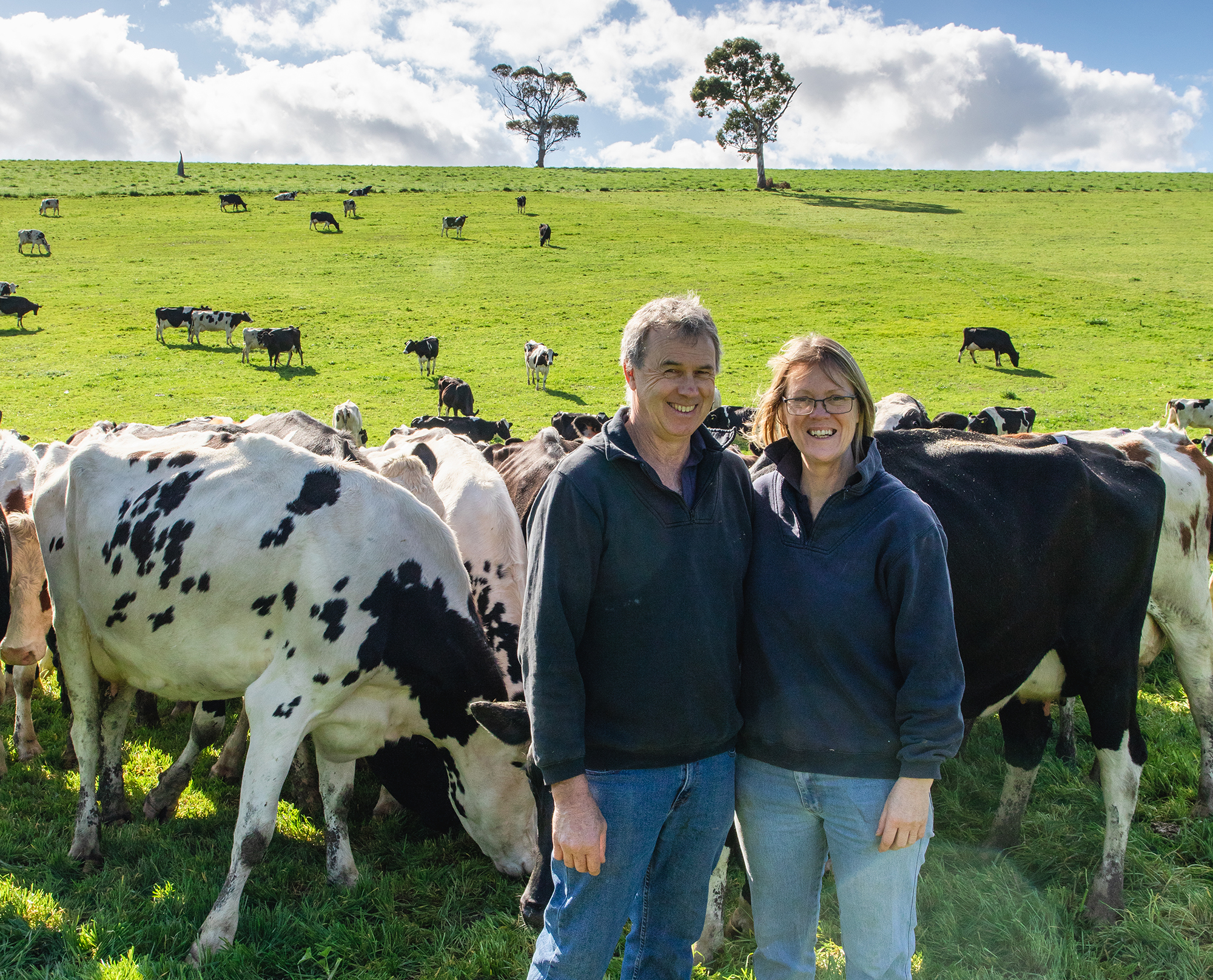 IAN & NICKI
Like many farmers, for Ian Willcocks dairy farming is a family affair. Owner of Yankalilla's Manna Farm alongside wife Nicki, Ian grew up on the 115-hectare property that he continues to farm today. He grew so fond of the family business that he and brother Peter eventually took over the farm from their parents in 1982.
For Ian's wife Nicki, the dairy farming lifestyle came as somewhat of a culture shock after years spent working in hospitality. But, enamoured by the lush green pastures and rolling hills, it's a lifestyle she quickly fell in love with.
Today, Manna Farm is home to 160 cows each with a name beginning with D, a tribute to the single cow that they can all be traced back to. "Every single one of the cows in the herd goes back to one particular cow from back in 1982," explains Ian.
Likening their past experiences to feeling like a cog in a wheel, Ian and Nicki have once again found community within the dairy industry as fresh faces in the Fleurieu Milk family. Since signing on as suppliers just a few weeks ago, Nicki says, "we're excited again, it's a good feeling all round. It gives us a little bit more drive, makes us happier with what's going into the vat and where it's going".
"It feels like family, you know everyone that's involved" adds Ian.