Fleurieu Milk
10L BLADDERS
Our 10L bladders are ideal for large volume cafes or food production industry. The most common use of the 10L bladders is for café equipment called 'The Juggler' which is a chilled milk dispensing system designed specifically for cafes. Its purpose it to help speed up service, reduce waste and helps the café focus on what really matters; the coffee and the customer. Using 10lt bladders is a great way to increase efficiencies, reduce handling and plastic waste.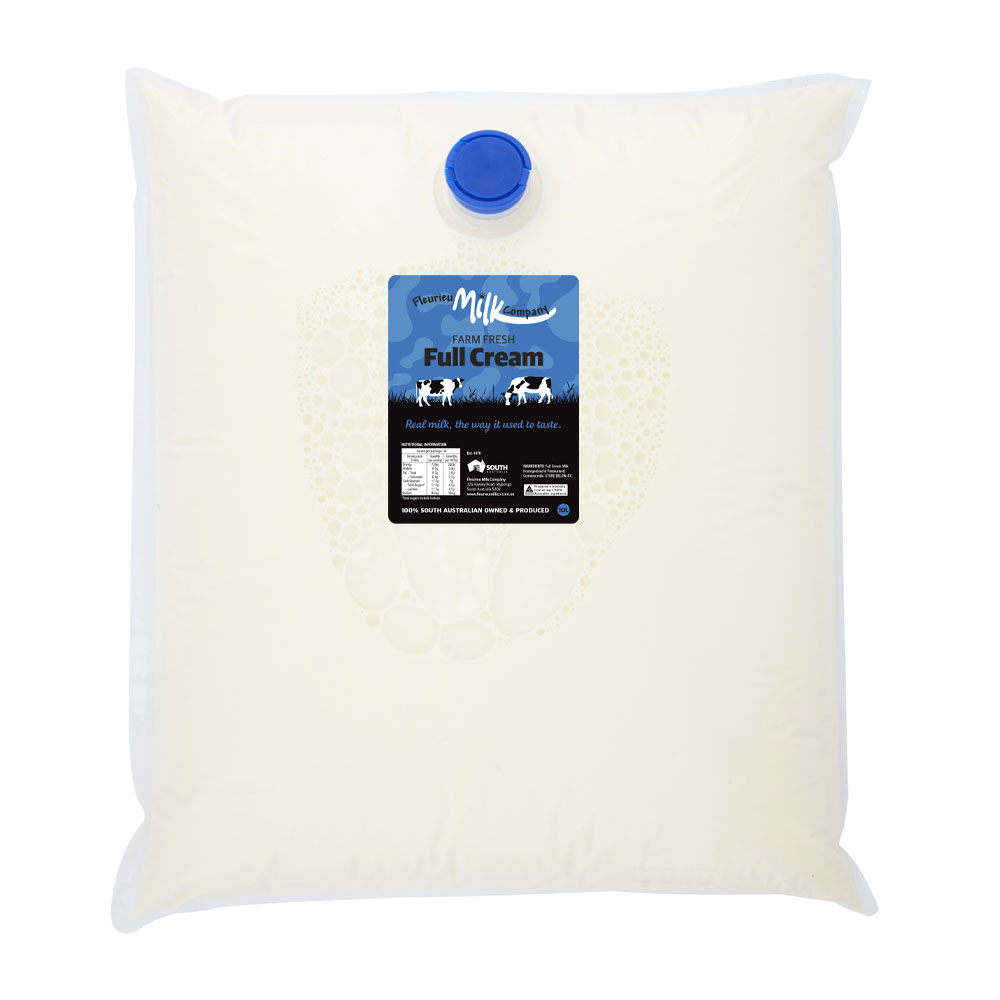 Farm Fresh Homogenised Milk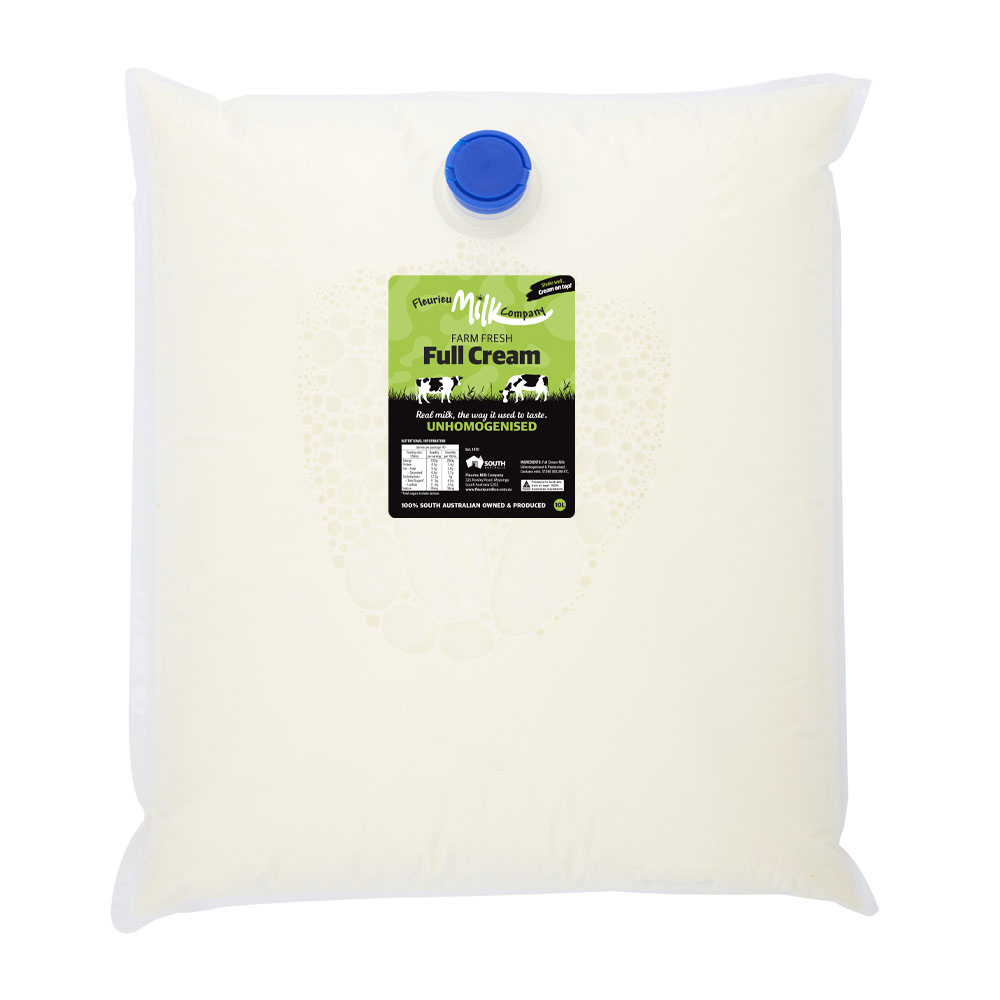 Farm Fresh Unhomogenised Milk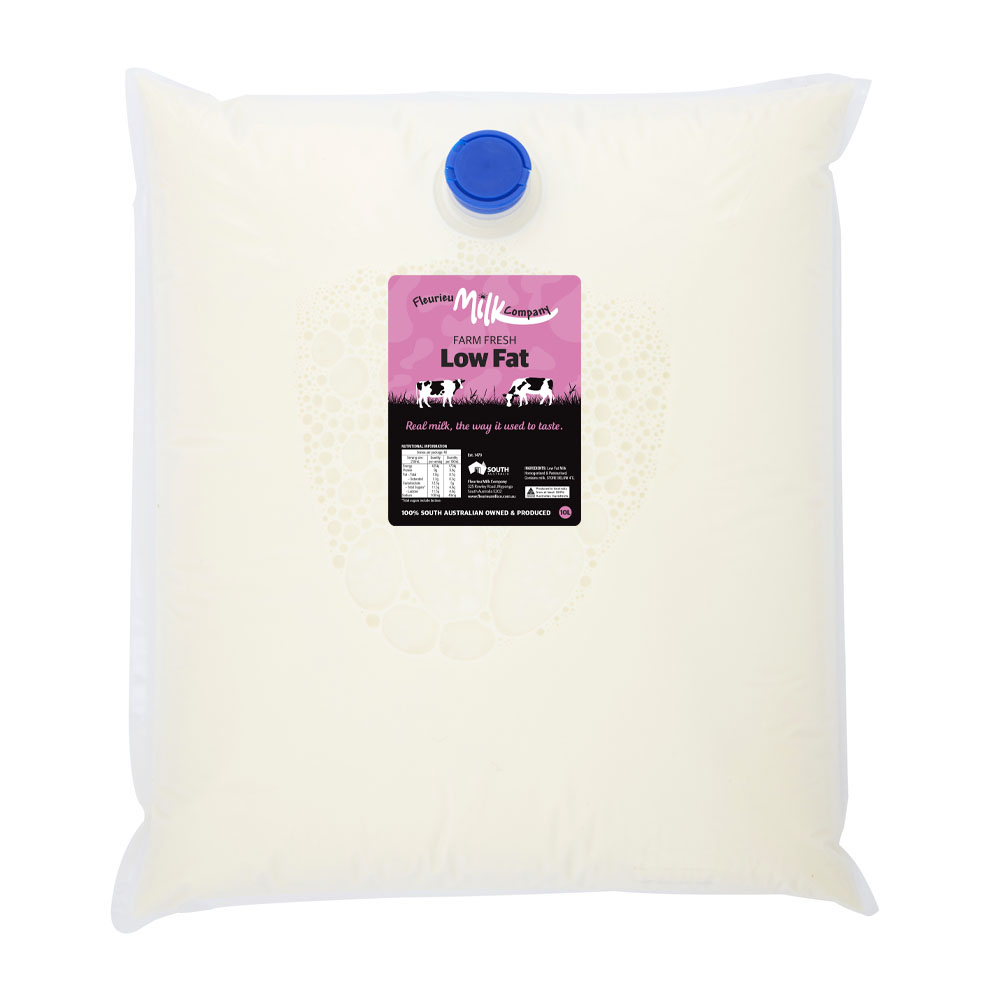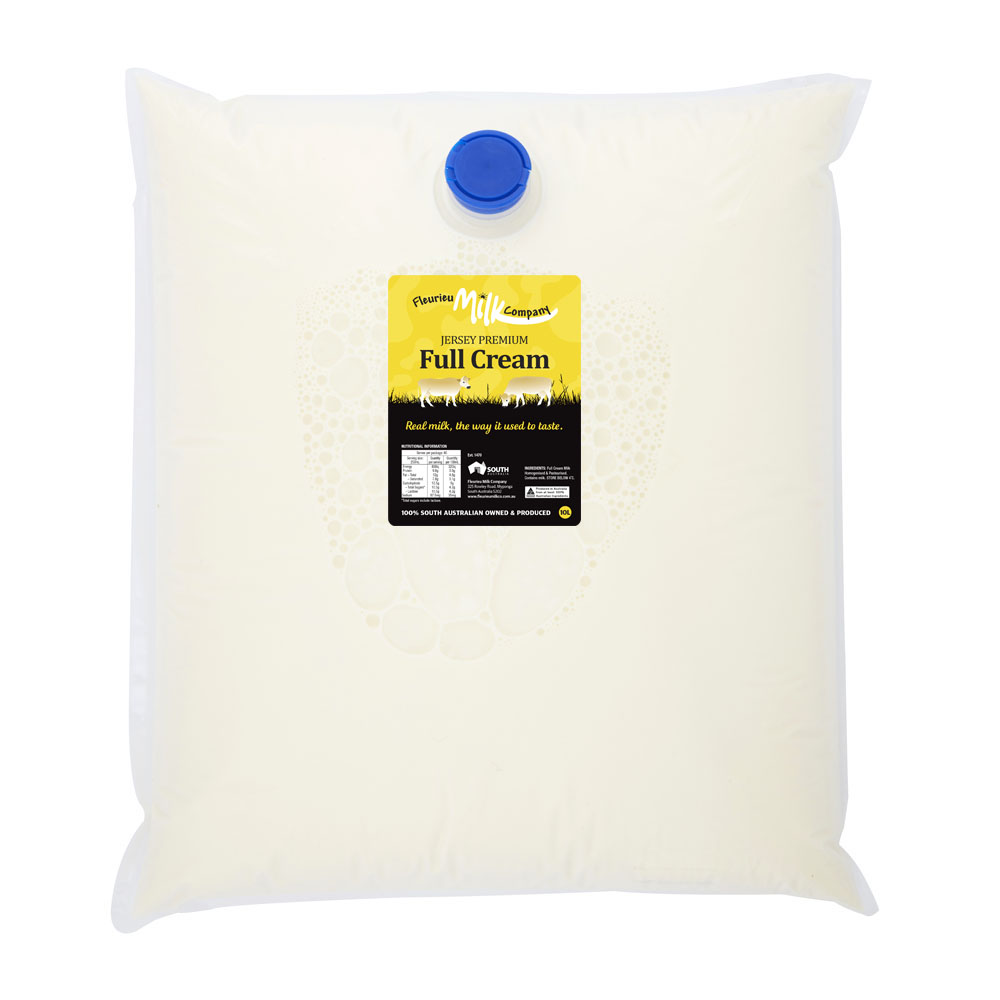 Jersey Premium Homgenised Milk
Fleurieu Milk
1000L PALLECON
1000L palletised container from CHEP is a new generation foldable IBC which can be used for both dry and liquid applications. Made from food-grade polypropylene, the lightweight unit is easy to clean and handle. The Intercon includes a 3-layer plastic liner, with a 2 inch BSP Hex gland and blue screw cap. The liner is a class-leading high performance bag providing an increased level of puncture and tear resistance coupled with a sophisticated transport "flex-crack" resistant film. The liner is placed into the CHEP Intercon frame for transport, ease of filling and emptying.