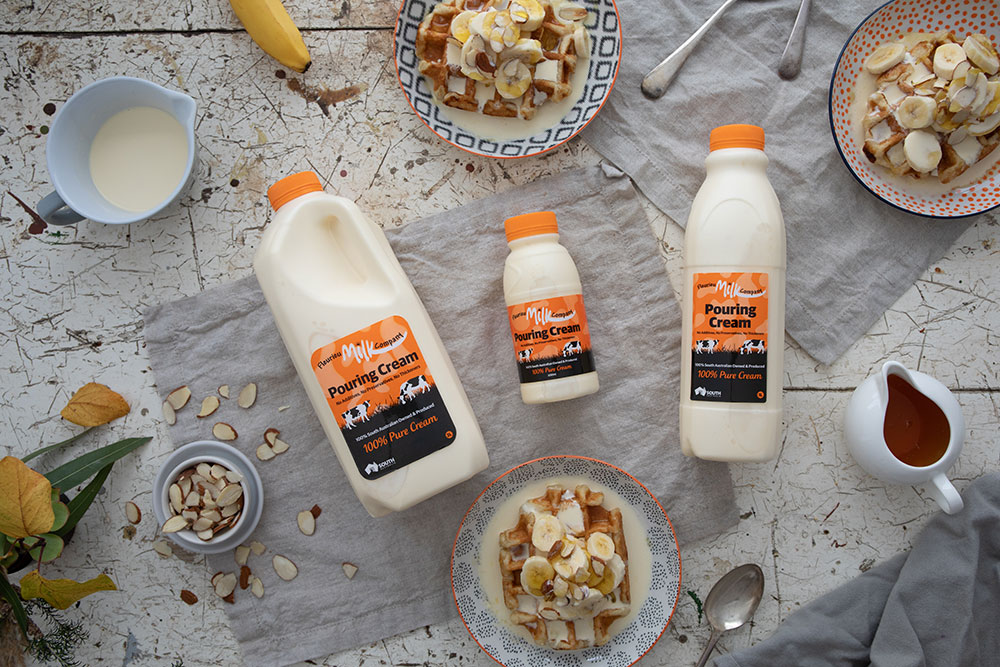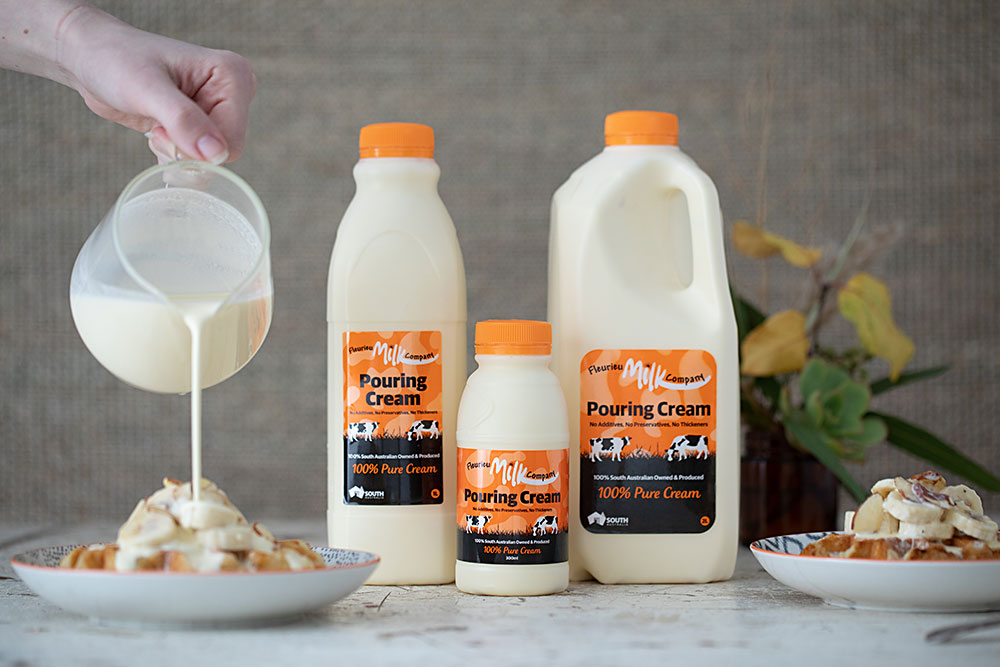 Farm Fresh Pouring Cream
Fleurieu Milk Company produce a Pure Pouring Cream that is made from a blend of our Farm Fresh and Jersey Premium milk. The cream is a 100% natural product, containing no additives or thickeners.
The cream is available in 300ml Containers, 1 Litre and 2 Litre Bottles.
Special orders on 10 Litre buckets are available direct from the Factory upon request.
Ingredients: 100% Cream
| | |
| --- | --- |
| Nutritional Information: | Serving Size per 100ml |
| Energy | 1910kg |
| Protein | 2.1g |
| Fat - Total | 46g |
| Fat - Saturated | 36.7g |
| Carbohydrate - Total | 2g |
| Carbohydrate - Sugars | 2.3g |
| Sodium | 40mg |
| Calcium | 53mg |