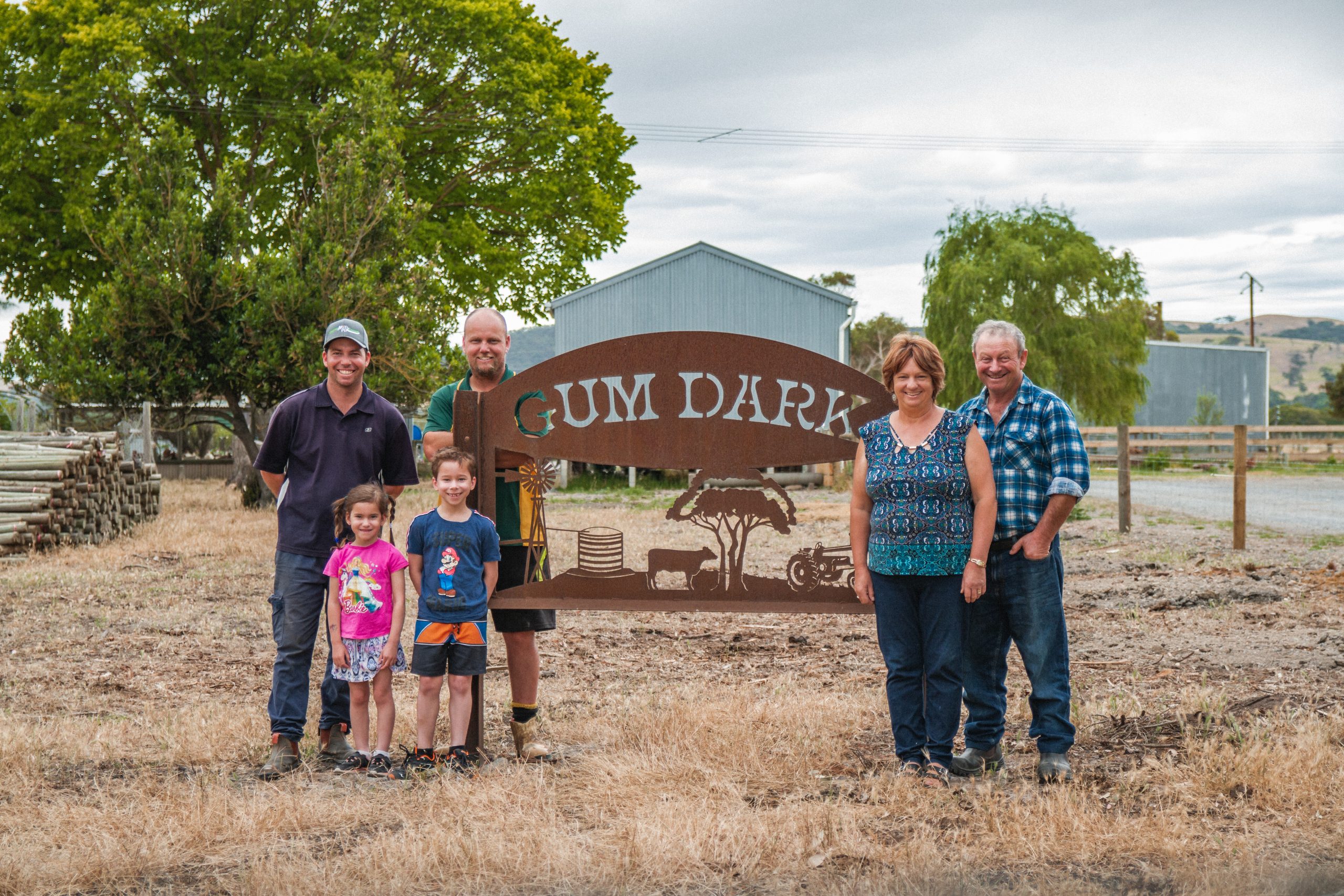 MIKE & PAM
Mike and Pam run the family dairy farm – Gum Dark – on Pages Flat Road, at Myponga, milking around 140 Friesians all year round in their herringbone-style dairy. Gum Dark is a sister farm to Verde Valley at Hindmarsh Tiers, managed by Mike's nephew Nick. Both farms are owned by Mike's parents – and Nick's grandparents – Carmine and Lydia Mignanelli. Before Carmine and Lydia went out on their own, Carmine was in a partnership with his two brothers. The Italian migrants made a new home on the Fleurieu, trying their hand as market gardeners in Hindmarsh Tiers before making the switch to dairy farming and purchasing additional land at Myponga.

Farming is in Mike's blood and was on the cards since day dot. "I was driving tractors the day after I could walk, I suppose," says Mike.
As a child, he loved watching his father and uncles fencing and carting hay. In his teenage years, Mike began driving the tractor with a sickle mower on the back. "I'd be mowing hay until lunchtime and then go and do exams," says Mike.
Mike and Pam live on just over 100 acres located across the road from Gum Dark, in a valley overlooked by "lots of nice, big, old gum trees".