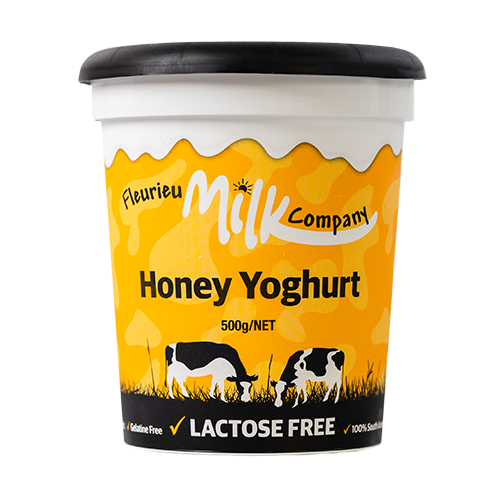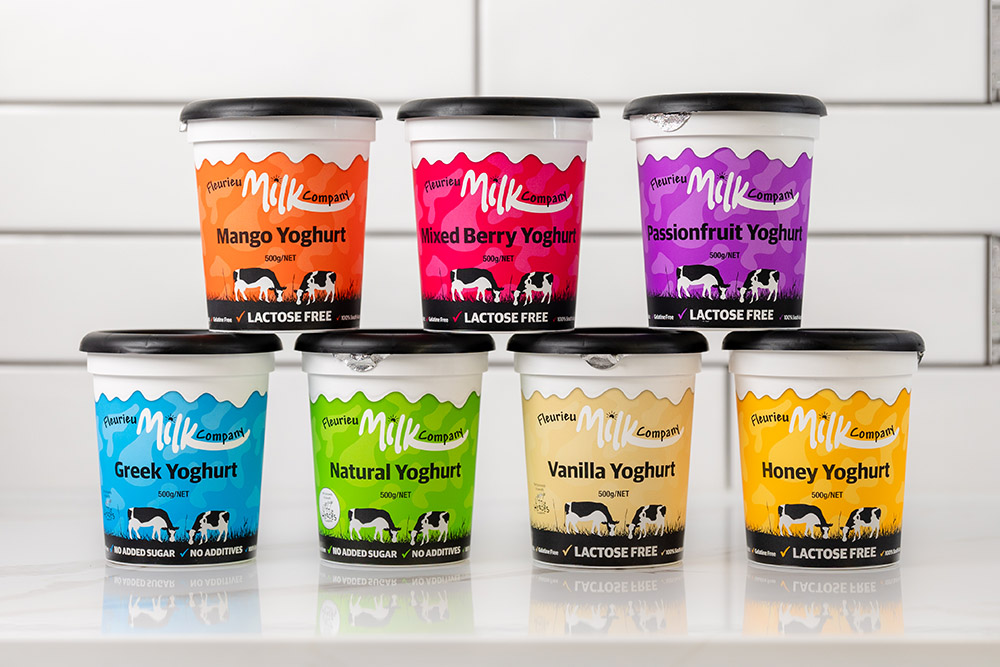 Honey Yoghurt
Using a proven family secret recipe, our Honey Yoghurt is a 95% fat free creamy yoghurt with a thick smooth texture. Made with quality natural honey, this product is enjoyed on its own or served with a side of fruit. No added preservatives, gluten free with added live cultures.
Available in 125g and 500g tubs as well as 5kg and 10kg buckets.
Ingredients:  Full Cream Milk, Skim Milk Powder, Sucrose, Cream, Honey (0.7%), Liquid Enzyme, Milk Solids, Starter Culture, ABC (Active) Cultures.
| | |
| --- | --- |
| Nutritional Information: | Serving Size per 100ml |
| Energy | 500kj |
| Protein | 5.5g |
| Fat - Total | 5.5g |
| Fat - Saturated | 4.1g |
| Fat - Trans | <1g |
| Carbohydrate - Total | 12g |
| Carbohydrate - Sugars | 6.7g |
| Carbohydrate - Lactose | Nil |
| Carbohydrate - Galactose | 3.1g |
| Sodium | 61mg |