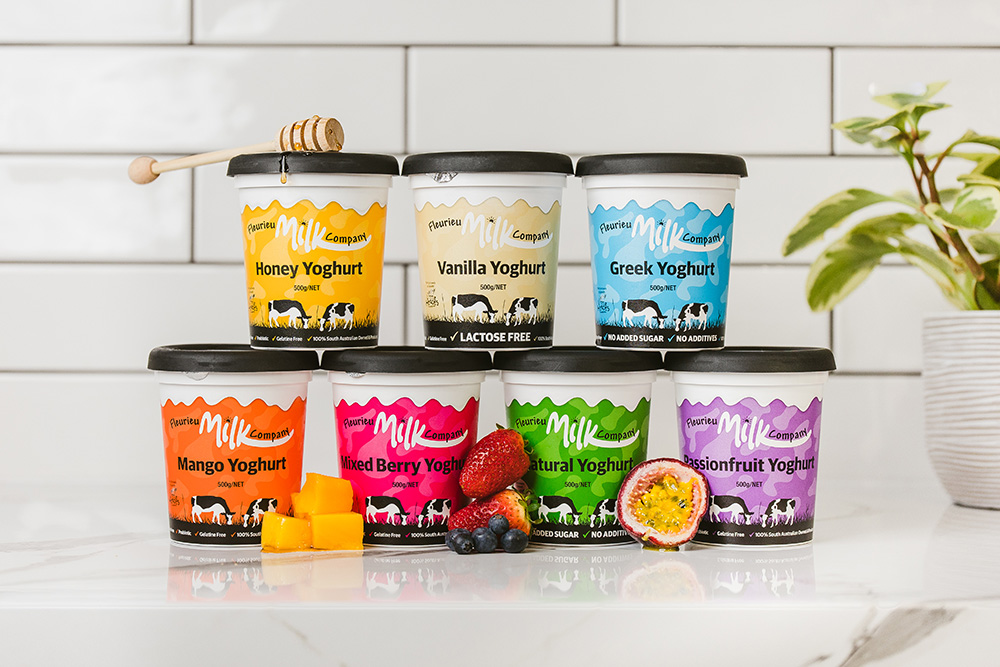 Mixed Berry Yoghurt
Using a proven family secret recipe, our Mixed Berry Yoghurt is a 95% fat free creamy yoghurt with a thick smooth texture. Made with quality mature fruit consisting of Blackberries, Boysenberries & Rasberries. This product is enjoyed on its own or served with a side of fruit. No added preservatives, gluten free with added live cultures.
Available in 125g and 500g tubs.
Ingredients: (Mixed Berries (50%) (Blackberries (20%), Boysenberries (15%), Raspberries (15%), Sugar, Corn Starch, Sodium Citrate, Citric Acid, Natural Flavours, Black Carrot Concentrate, Black Currant Concentrate), Skim Milk Powder, Sucrose, Cream, Honey, Milk Solids, Starter Cultures, ABC (active) cultures.
| | |
| --- | --- |
| Nutritional Information: | Serving Size per 100ml |
| Energy | 494kj |
| Protein | 5.13g |
| Fat - Total | 5.15g |
| Fat - Saturated | 3.7g |
| Fat - Trans | <1g |
| Carbohydrate - Total | 17.65g |
| Carbohydrate - Sugars | 12.8g |
| Sodium | 55mg |