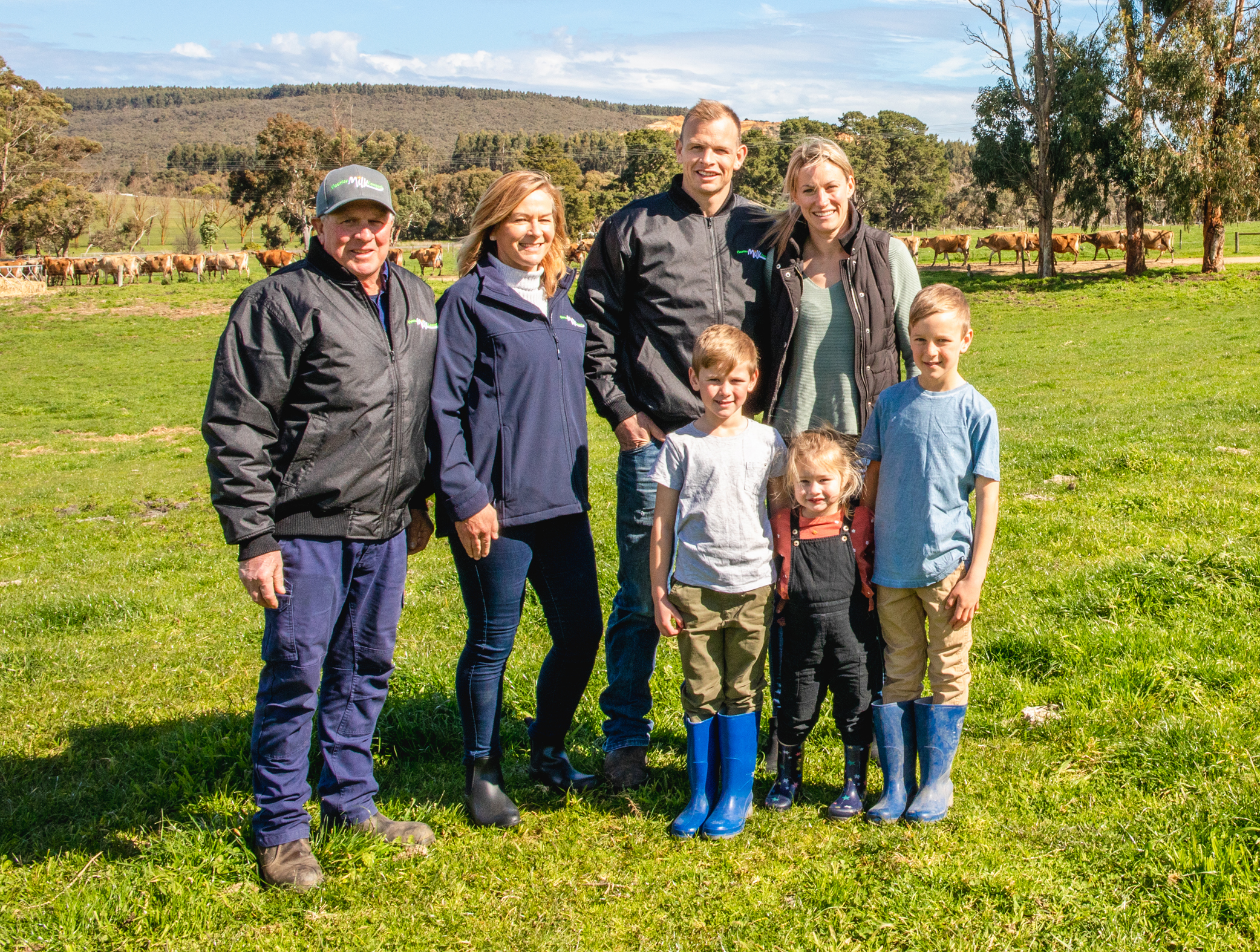 ROBERT, MANDY & NICK
For Fleurieu Milk's second Jersey Milk supplier Robert, Mandy and Nick Brokenshire, owners of Roslyn Amdena Jerseys, the allure of life on the farm has always been intrinsically linked with family.
Counting the dairy as his closest neighbour growing up, Nick recalls "getting stuck in the mud, pushing up cows when mum and dad were milking… and just generally being amongst it on a day to day basis". It's a lifestyle he says doesn't stray far from that of his own three children today.
The Brokenshire's milk 400 Jersey cows on 800 acres of Mount Compass property. But it hasn't always been such a large-scale production. When Robert first purchased the property about 40 years ago, he began with 150 cows on just a quarter of the acreage.
Looking to the future, Nick says the family would like to continue to grow their Fleurieu footprint in tandem with Fleurieu Milk's ongoing success.
"We'd like to continue to grow our cow numbers and produce more beautiful Jersey milk for the state," he says.
"And, we'd like Fleurieu Milk to be able to grow their market to help supply South Australians consumers with beautiful quality, local, fresh milk."