Welcome to Fleurieu Milk
Meet our Dairy Farmers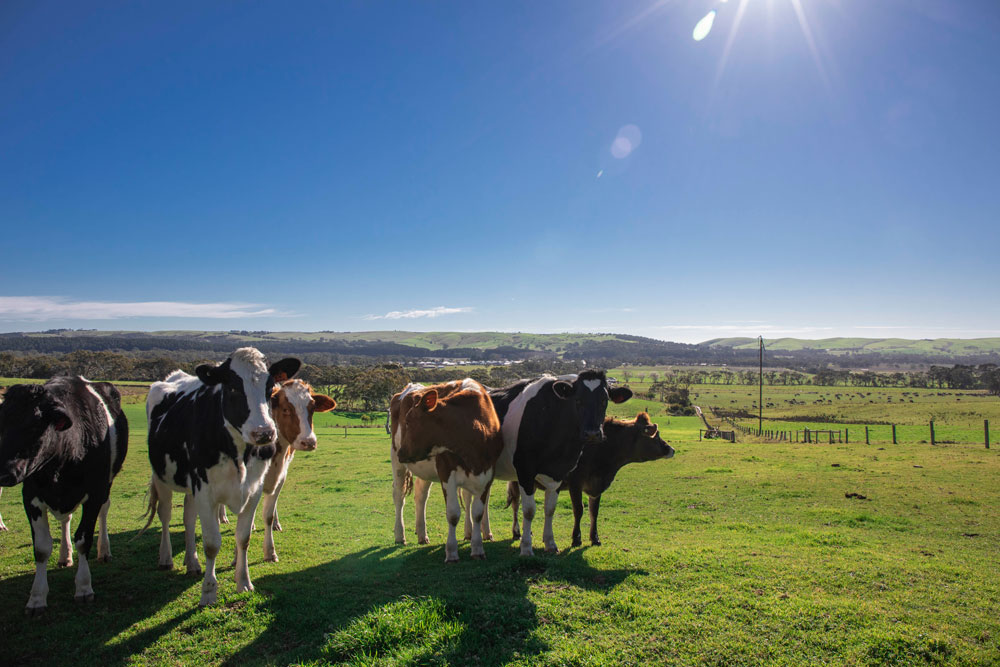 HEART & SOUL
Our farmers are the heart and soul of the Fleurieu Milk Company. We produce premium fresh milk and yoghurt products for the retail and food service markets, delivering a superior taste experience.
Fleurieu Milk Company is recognised as a passionate supporter of local dairy farmers and the community.
We took a huge step in the right direction when we chose to partner up with the best milk company in South Australia. Product quality, support and service is second to none with FMC and it's just as important to us which has made it the easiest and most valuable transition to date.
I only buy Fleurieu Milk Company full cream milk because it's how real milk should taste. Fresh and creamy and good for our tummies. It's made right here in my home town and I know I'm supporting a local company who provide jobs for our local community.
A massive shoutout to our new suppliers @fleurieu_milk_company. Last week we were left in a very poor situation due to our milk supplier and within one phone call (very late afternoon) Kym from Fleurieu gave me the best news that they could supply us the following day! Thanks a million guys we cannot be happier!
Have worked with all other Lactose Free milks on the market, nothing compares to yours @fleurieu_milk_company for taste, texture and steaming!
When we found FMC it was like all our prayers had been answered! Not just from a quality point of view but especially a service point, The guys from FMC have been amazing to work with and complement our product more than we could have ever expected. Not to mention being able to support small local businesses more than ever during this time.
What's New at
Fleurieu Milk