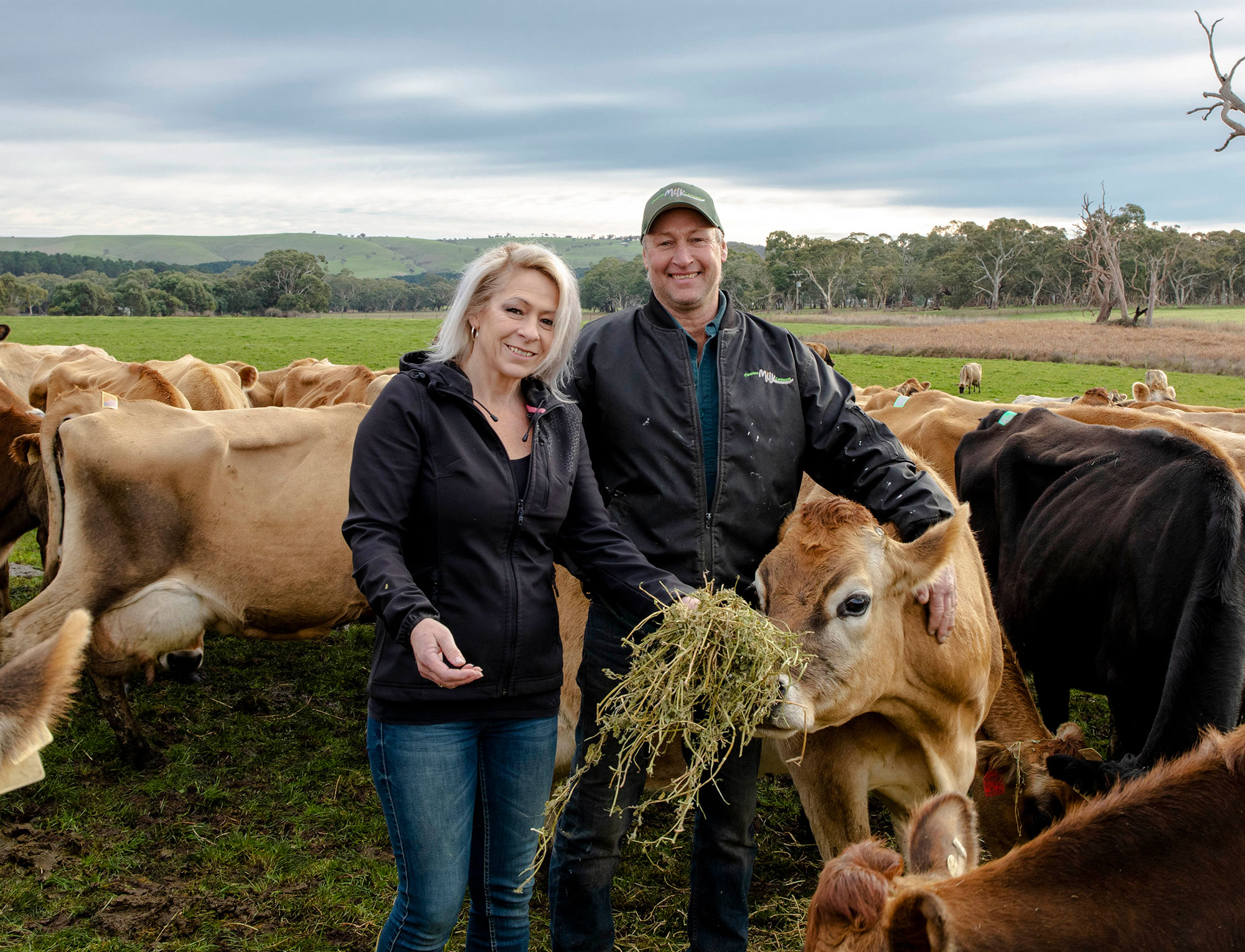 BARRY & MERRIDIE
Barry & Merridie Clarke are co-directors of Fleurieu Milk and owners of Roslyn Vale dairy farm. Rosyln Vale is a family owned farm, first purchased by Merridie's grandparents back in 1926. Baz has always been a full-time dairy farmer, who first started milking cows back in 1976 with his brother who now resides in Lucindale as a beef and sheep farmer. Baz and Merridie purchased Rosyln Vale in 1993 from Merridie's parents.
The farm is home to over 300 Jersey cows, grazing on more than 400 acres of lush green pastures. Today Baz and Merridie have three kids of their own and are also proud grandparents. Baz hopes that one day the Rosyln Vale dairy will be handed down to the family continuing the family legacy.
Baz and Merridie still find it hard to believe what was once a simple idea in 2006 has grown to become what is today. Baz says 'our biggest challenge moving forward is not losing our originality of where we started and who got us to where we are today. It's a little scary to now think the decisions we make as a business directly impact more than 50 odd families who work for us today'.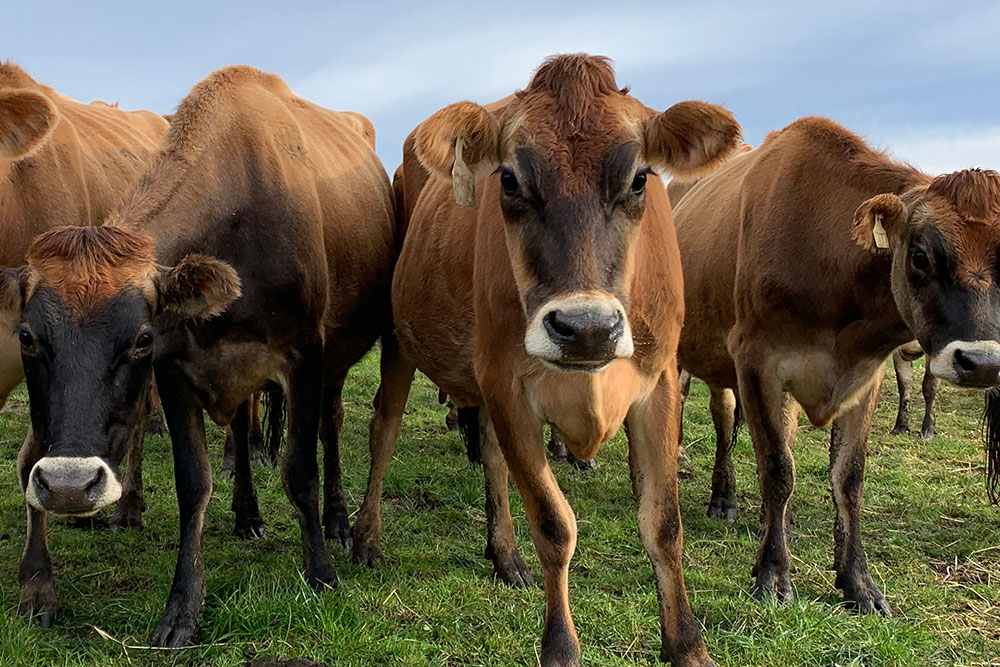 Have you ever wondered what an average day looks like for a dairy farmer?
We thought we'd provide you with a rare glimpse into a day in the life of one of our dedicated dairy farmers. Enjoy this rare insight into Baz's day, (every day, 365 days a year), which normally starts while we are all tucked up in bed at 3am.