Our farmers are the heart and soul of Fleurieu Milk Company.
They are also the directors that oversee the company and try to keep everyone in line.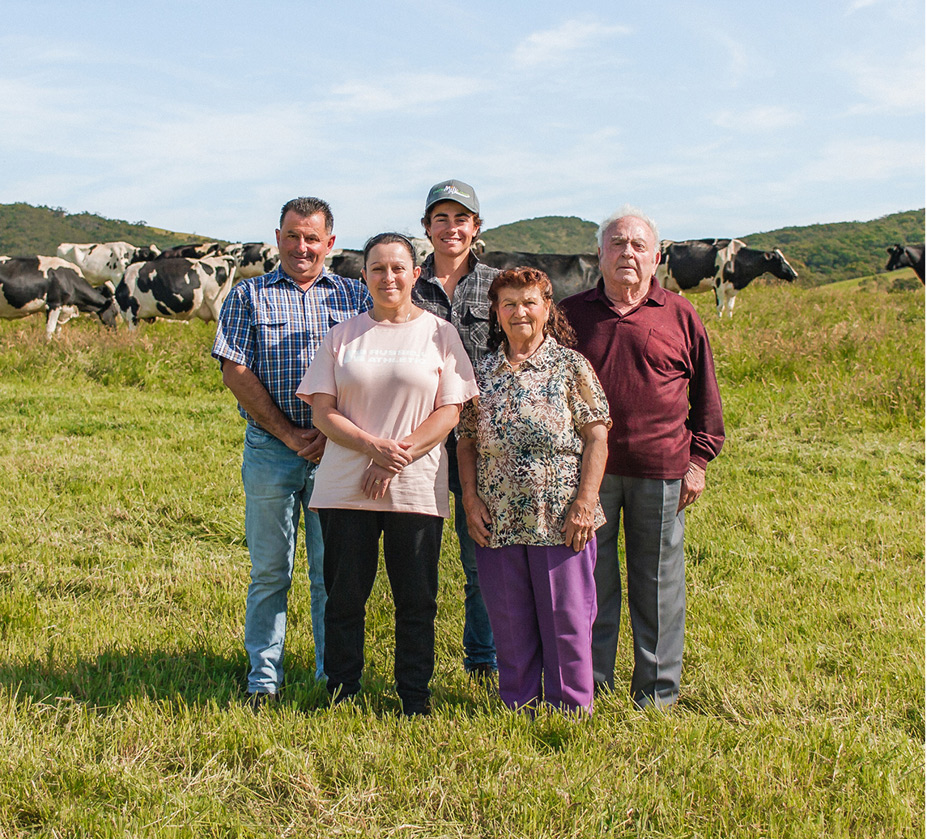 EDDY, DOMENICA & NICK
Since Nick Mignanelli could walk, he's been helping out on the family dairy farm at Hindmarsh Tiers. As tends to be the way with dairying families, it was very much all hands on deck for the Mignanellis, with Nick remembering being lovingly scolded by mum, Domenica.
"She said, 'If you are going to stand there and do nothing you might as well put the bloody cups on!'"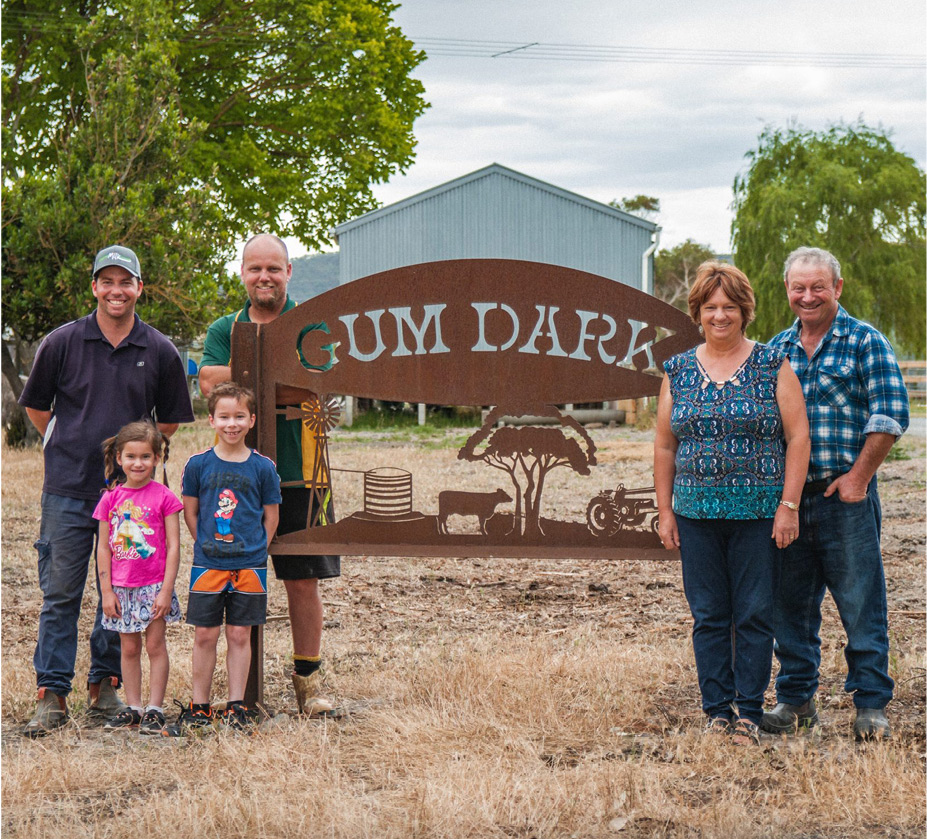 MIKE & PAM
Mike and Pam run the family dairy farm – Gum Dark – on Pages Flat Road, at Myponga, milking around 140 Friesians all year round in their herringbone-style dairy. Gum Dark is a sister farm to Verde Valley at Hindmarsh Tiers, managed by Mike's nephew Nick. Both farms are owned by Mike's parents – and Nick's grandparents – Carmine and Lydia Mignanelli. Before Carmine and Lydia went out on their own, Carmine was in a partnership with his two brothers.