Flavoured Milk
NO ADDED SUGAR ICED COFFEE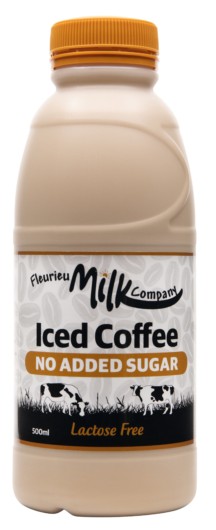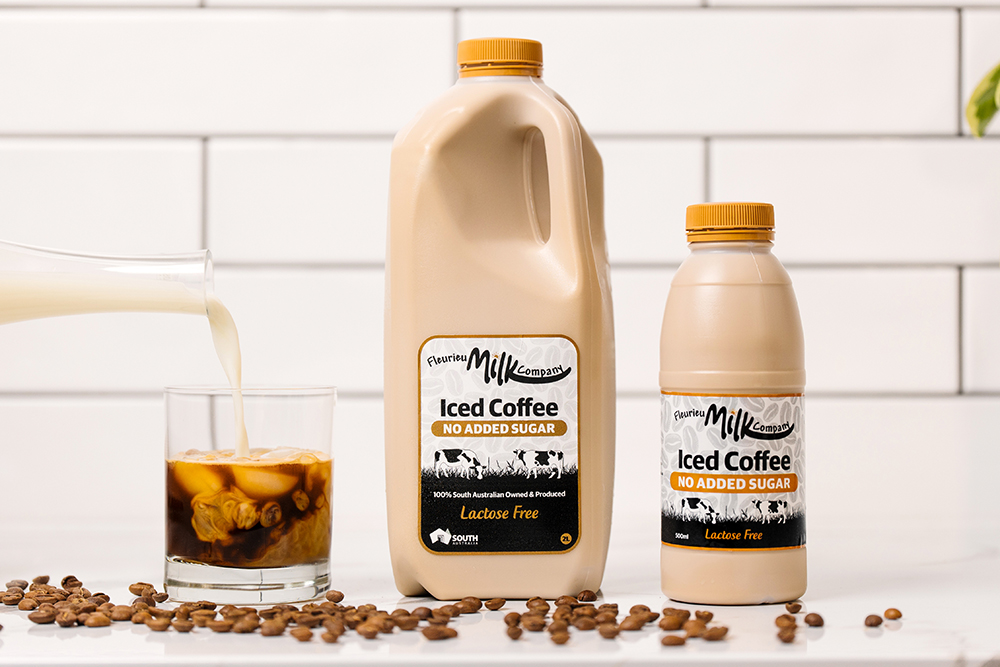 No Added Sugar Iced Coffee Flavoured Milk
Love coffee but not sugar? The Fleurieu Milk Company has created the perfect No Added Sugar Iced Coffee for you to enjoy. Taste the difference of real milk and real coffee, with the bonus of no added sugar. Made simply with our quality lactose free full cream milk, powered with premium coffee.
Available in 500ml & 2L
Ingredients: Full Cream Milk, Coffee (1.8%), Liquid Enzyme.
JUST 3 INGREDIENTS! No additives and no preservatives.
| | |
| --- | --- |
| Nutritional Information: | Serving Size per 100ml |
| Energy | 270kj |
| Protein | 3.3g |
| Fat - Total | 3.6g |
| Fat - Saturated | 2.6g |
| Carbohydrate - Total | 5g |
| Carbohydrate - Sugars | 2.3g |
| Carbohydrate - Lactose | <0.2g |
| Carbohydrate - Galactose | 2.4g |
| Sodium | 32mg |
| Caffeine | 46mg |