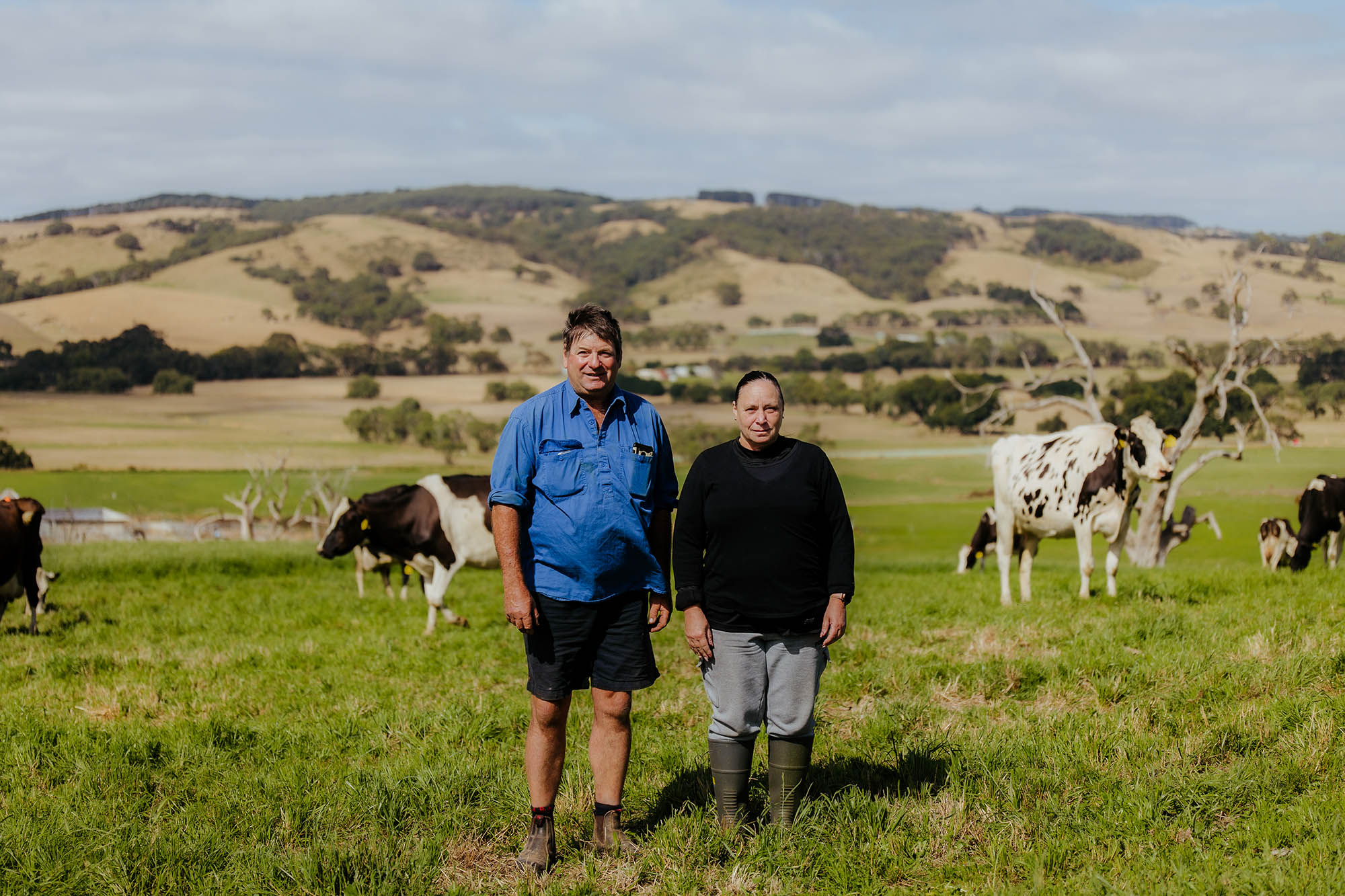 MUNBILLA DAIRY
Owner Jeffrey Green – "just like the colour", he explains – could not be more happy with the new partnership, which offers confidence and the promise of sustainability to his farm's business operations.
"Other than that, there's the feel good part; it's certainly great to be supplying a company that's local, creates economic activity and jobs, and all the other bits that go well in our region," Jeff says.

Jeff comes from old farming stock: his parents had a property on the Marrabel side of Kapunda in South Australia's mid north when he was a boy in the 60's. Very early in the piece they moved from cropping and a small herd of dairy cows to the more viable dairy area of Meadows, and there they continued dairying for 25 years.
Jeff completed his education at Urrbrae in 1980, and moved onto the farm at Hindmarsh Tiers in the mid-90s.
He remembers Munbilla Dairy being just one of countless dairy farms located in the area at the time, and one of several on his very road alone. Over the years, the challenges facing the dairy industry took their toll, and now, there are just three in the entire area. All supply Fleurieu Milk, Jeff reports proudly.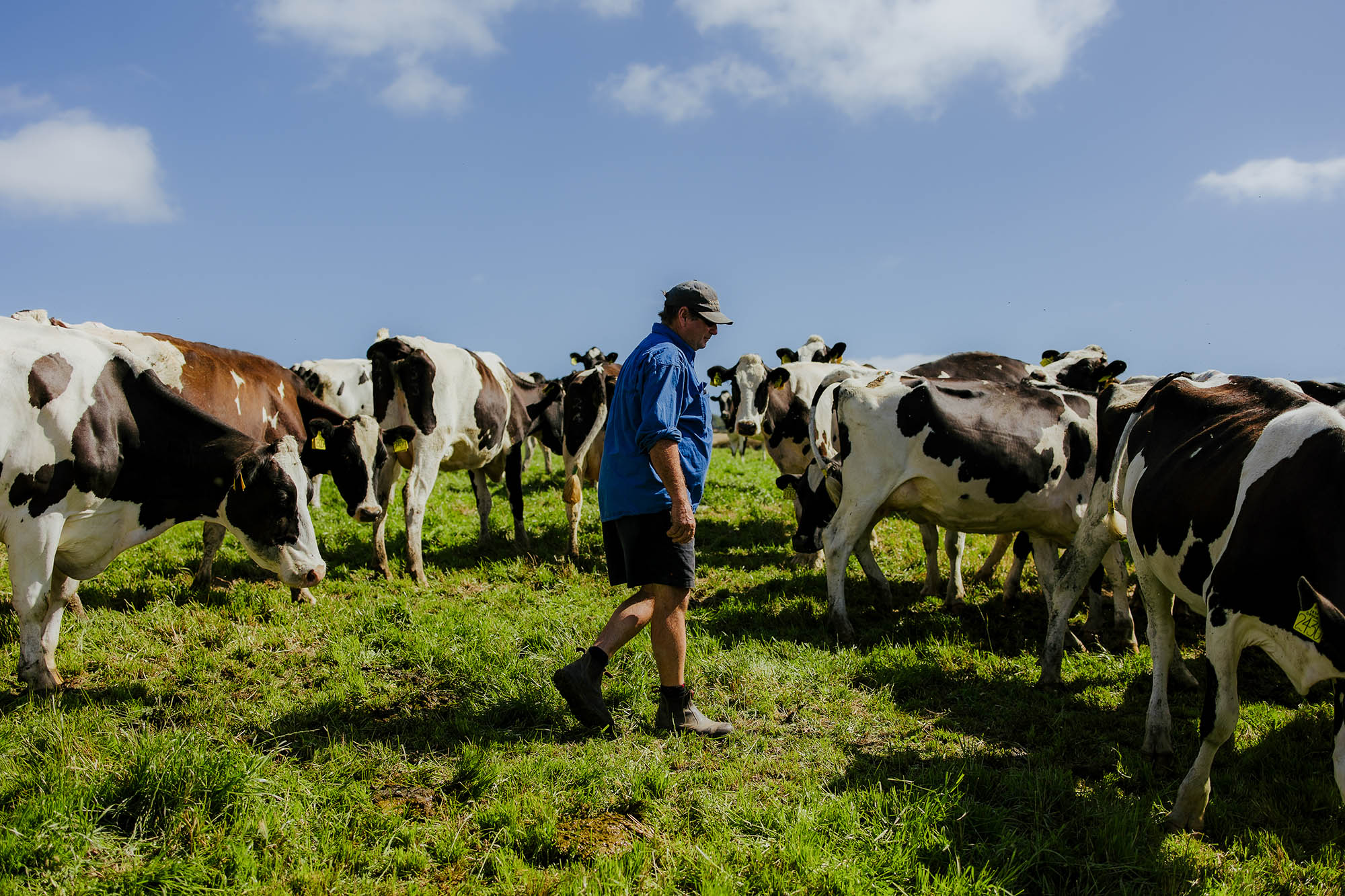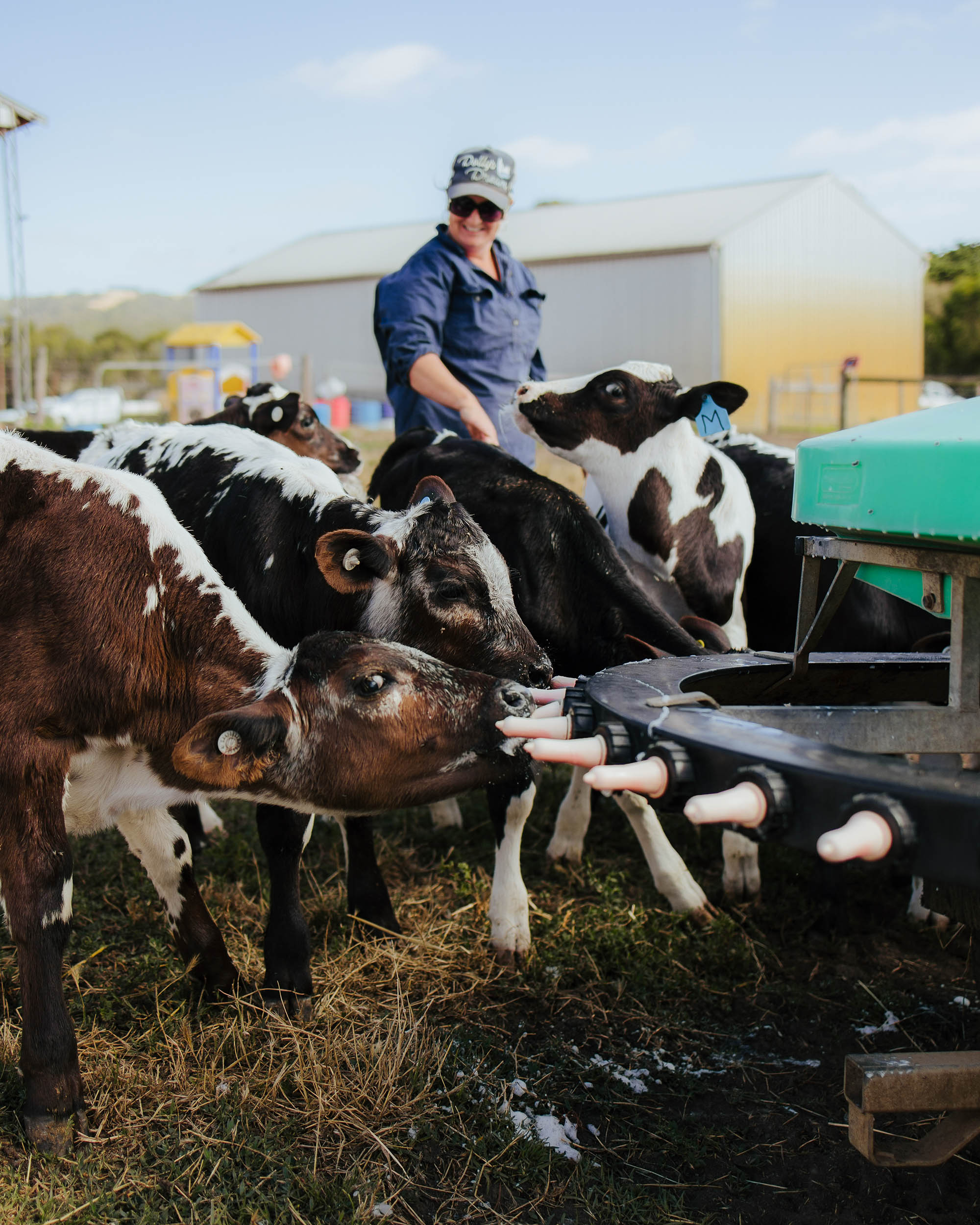 Munbilla Dairy is an irrigated dairy farm, which allows for quite consistent milk production all year round. Jeff farms Friesians, and calves about 300 cows a year, producing around 2.5 million litres of milk annually.
Operations are spread over two blocks, the first, a 239 acre parcel which is irrigated and where the dairy is located, and the second, a 330 acre farm purchased in 2011, where the non-milking cows can have "a holiday" and where the calves are birthed and reared.
Jeff is supported in the business by his partner Mandy, who has a job off-farm but shares his passion for the country lifestyle.
The Munbilla team comprises of Jeff, Russell, Ash and Hayley, who all work together to get the jobs done!