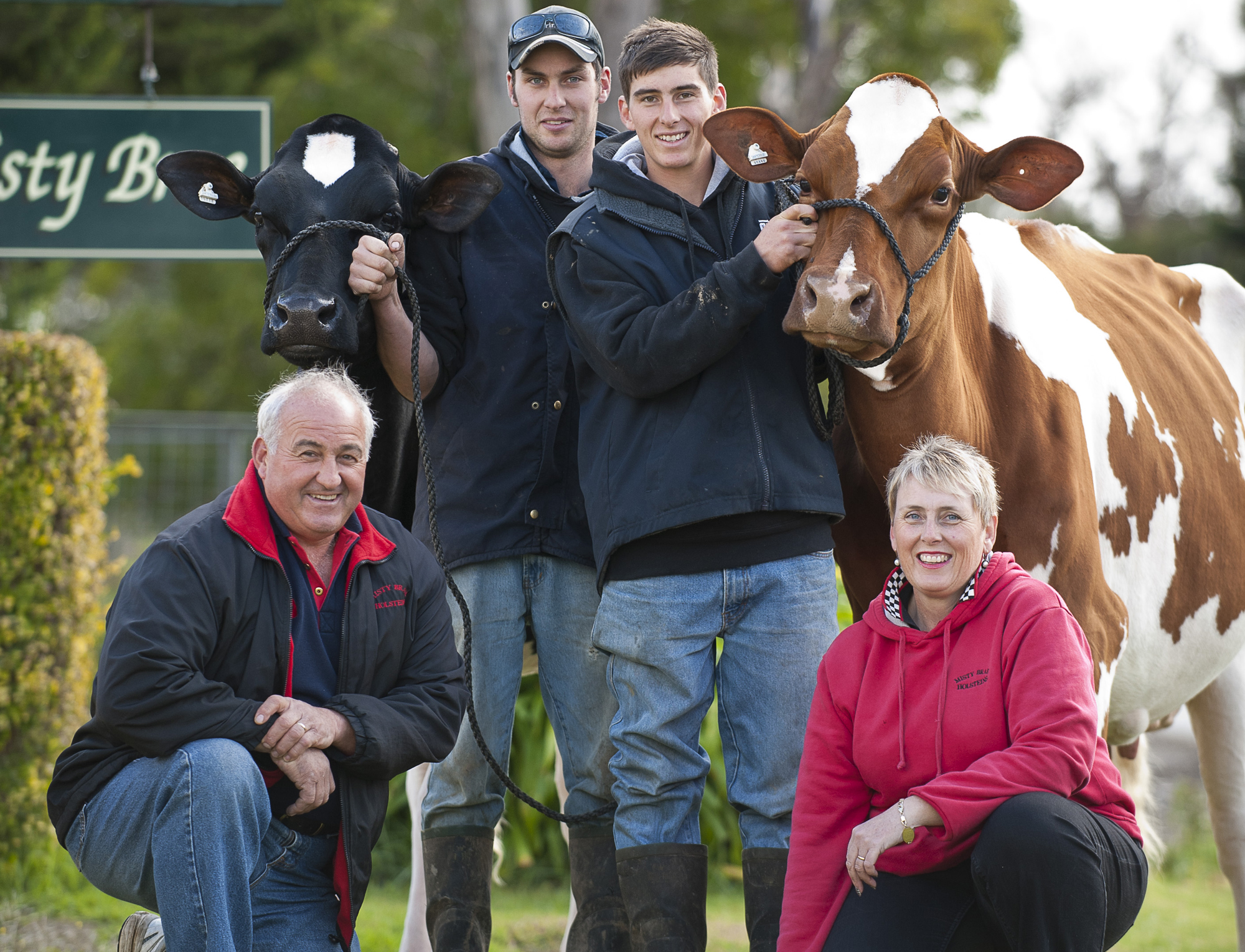 GINO & MANDY
Located just kilometres down the road from Fleurieu Milk, Misty Brae owners Gino and Mandy Pacitti start their day at 4.30am but always "aim to finish by 6pm, that way we get a bit of quality time to spend with family".
After all, family is at the heart of Misty Brae's history and present-day operations, with Gino's parents first farming a small property after emigrating from Italy in the 1950s.

Gino & Mandy bought their first property on the outskirts of Myponga in 1964 and began dairy farming. Today, Misty Brae has swelled from 25 to 300 hectares, with Gino and Mandy leasing additional land to farm a total of 400 hectares and produce two and a half million litres of milk each year.
On the property, it seems to be heading directly for the farm's third generation, Ashley and Andrew. Andrew's first recollections of farm life involves "sitting on the motorbike with Dad or being on the tractor".