Fleurieu Peninsula businesses were very enthusiastic to stock 'local' milk from the beginning, however it quickly became more than just the Fleurieu Peninsula.
Being accepted by Foodland 'The Mighty South Aussies' was a major step in the right direction. Chapley's, Romeo's, Drakes and all independent Foodland IGA supermarkets began to get behind Fleurieu Milk Company and in turn sales continued to increase beyond any expectations.
For these stores to begin stocking a product that had yet to be proven in the market place was a bold move but something the Fleurieu Milk Company was extremely grateful for.
Over the following years the company continued to introduce new products. One litre bottles were introduced in August 2007, Iced Coffee in April 2008, Cream in November 2008, Chocolate Milk in June 2009 and Strawberry Milk in March 2011.
In March 2010 the company also diversified the product range and began producing Yoghurt. The Yoghurt is available in 125-gram and 500-gram tubs in the flavours of Natural, Honey, Mango, Passionfruit and Mixed Berry.
Today our range of products consists of 50 different items from white milk, flavoured milk, cream, yoghurts and a unique range of Australian Native yoghurts.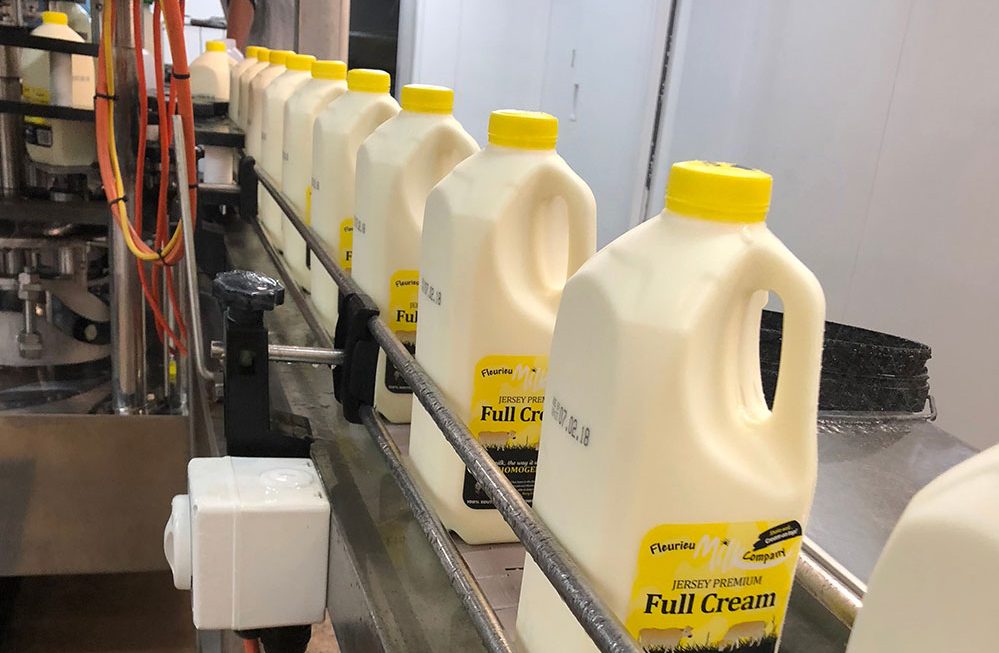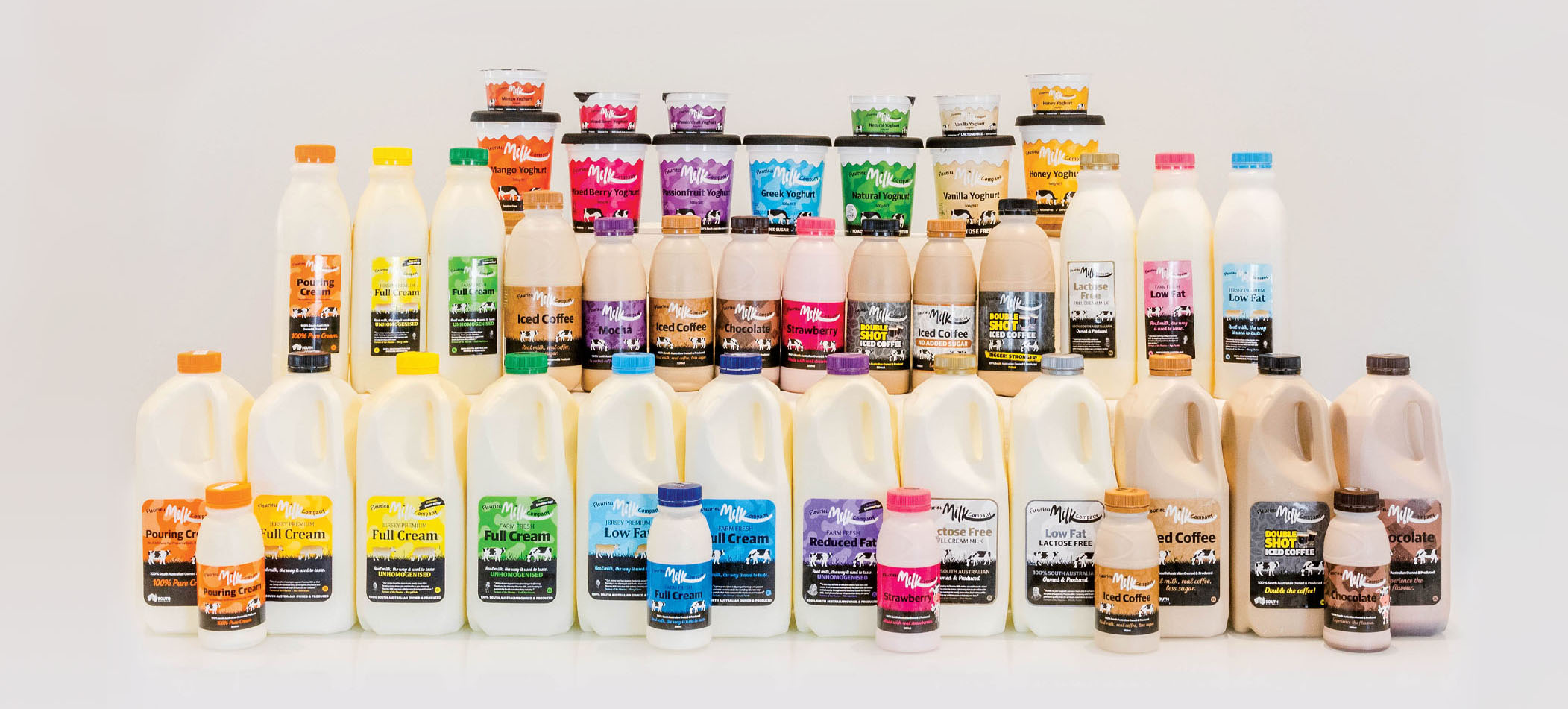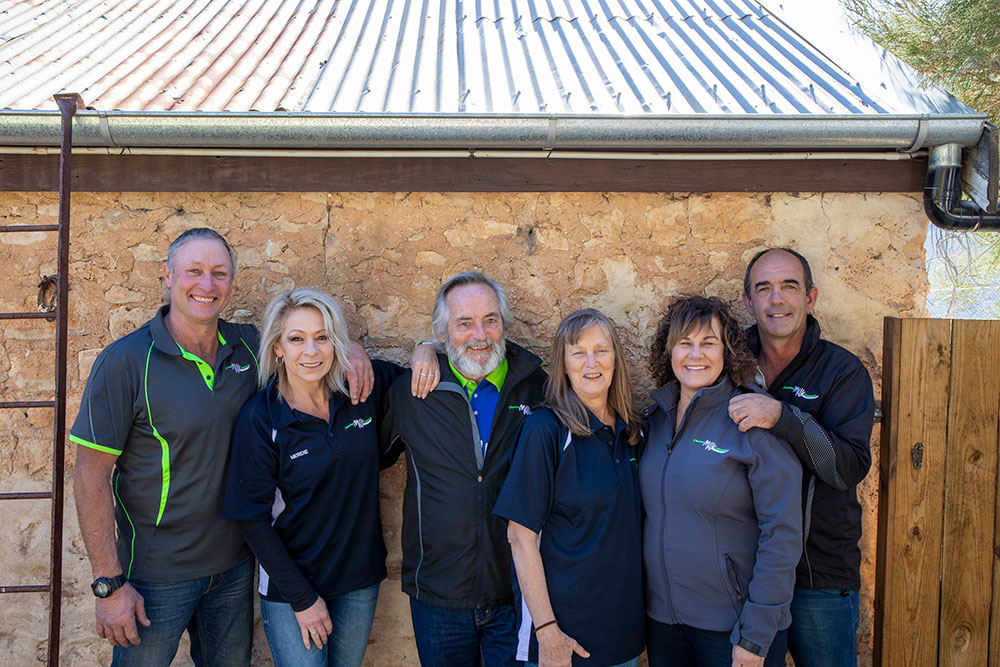 Being a smaller scale dairy processor has its benefits, the fact we source all our milk from the Myponga region allows us to control quality at farm level.
Our five supplying farms are all located within 300m to 10km meaning the milk produced only travels a short distance from farm to factory for processing.
Once the fresh milk arrives at the factory it then goes through some crucial stages to ensure quality is maintained, pasteurising to the minimum requirement of 72.5 degrees which removes certain bacteria without impacting the nutritional content.
Fleurieu Milk Company proudly sources 100% of our milk from local Myponga dairy farmers. Being farmer owned and operated we appreciated how difficult it is for dairy farmers to make ends meet.
Each of our farmers receive a gate price payment well above the industry standard thus creating a sustainable outcome for both FMC and dairy farmers alike.
Each of our supplying farms consist of two cow breeds – Friesian and Jersey producing more than 500,000 litres per month.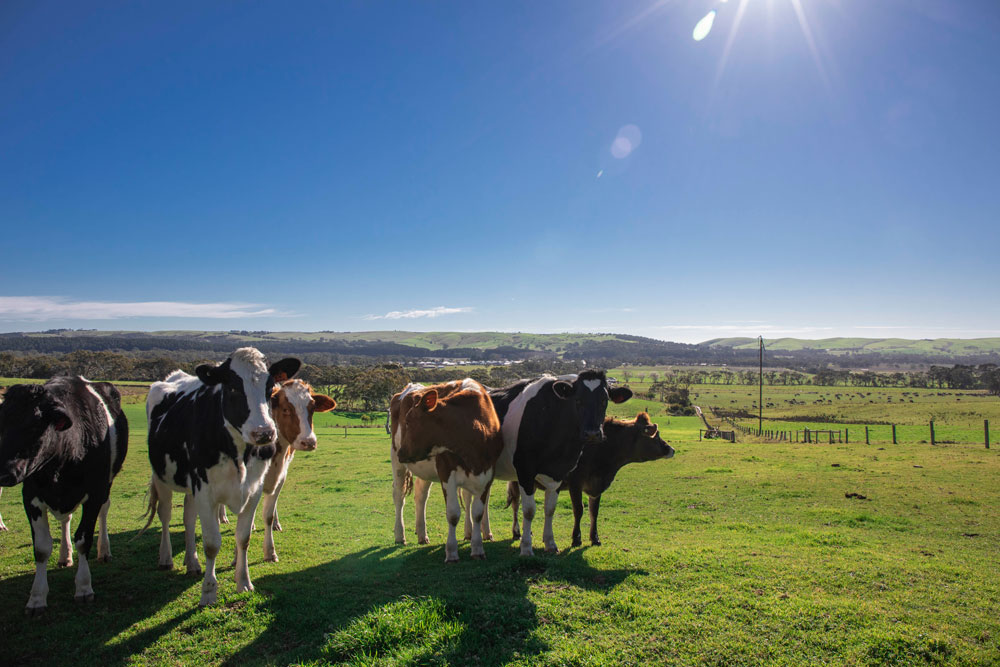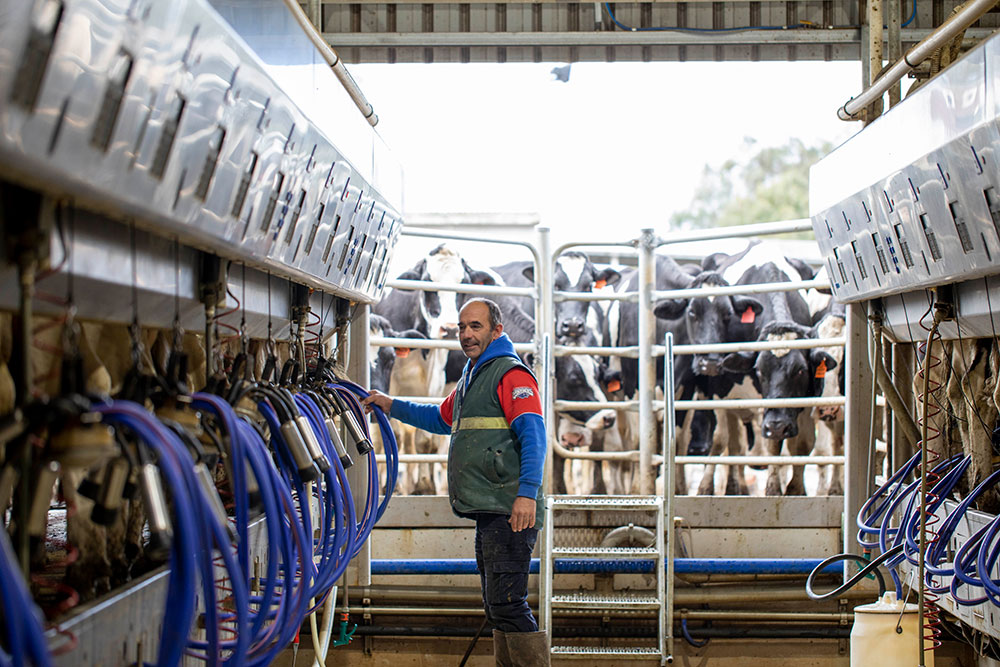 All five dairies have their own unique setup, owner and lead dairy farmer Geoff Hutchinson's – Windy Vale Holsteins is one of the most up to date, modern dairy designs in South Australia.
Geoff's dairy layout allows him to maintain close contact with his herd (we think this is an important part of farming) whilst managing the milking of thirty cows at any one time. With the use of microchipping, each cow is fed and milked subject to their output (how much milk they give) as well as what state of health and well-being the cow is in. Each month our farmers carry out herd testing to help eliminate the risk of disease whilst monitoring the quality through blood cell counts.
At our factory the milk is first pasteurised to eliminate certain bacteria and enzymes. We choose to heat our milk to 72.5 degrees, the minimum legal temperature as we believe this is how milk should taste.
The following two processes include homogenisation and separation. Homogenisation is a process that evenly distributes the fat globules giving milk its rich, white colour and smooth texture whereas unhomogenised milk contains a layer of cream that naturally rises to the top of a glass or bottle. Milk is delivered to our factory, bottled and sent to store within the first 24 hours.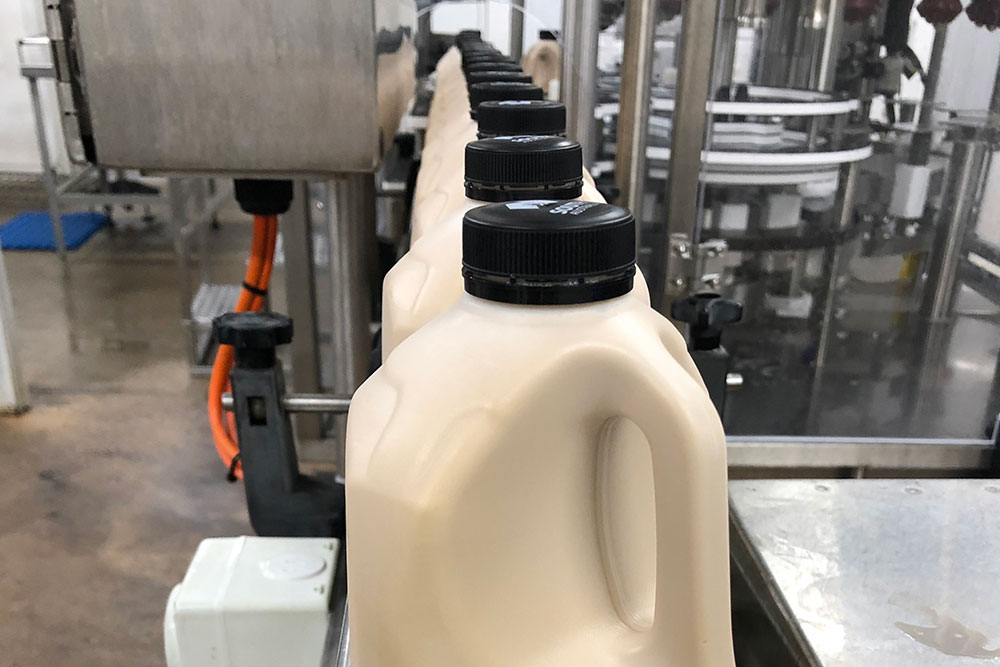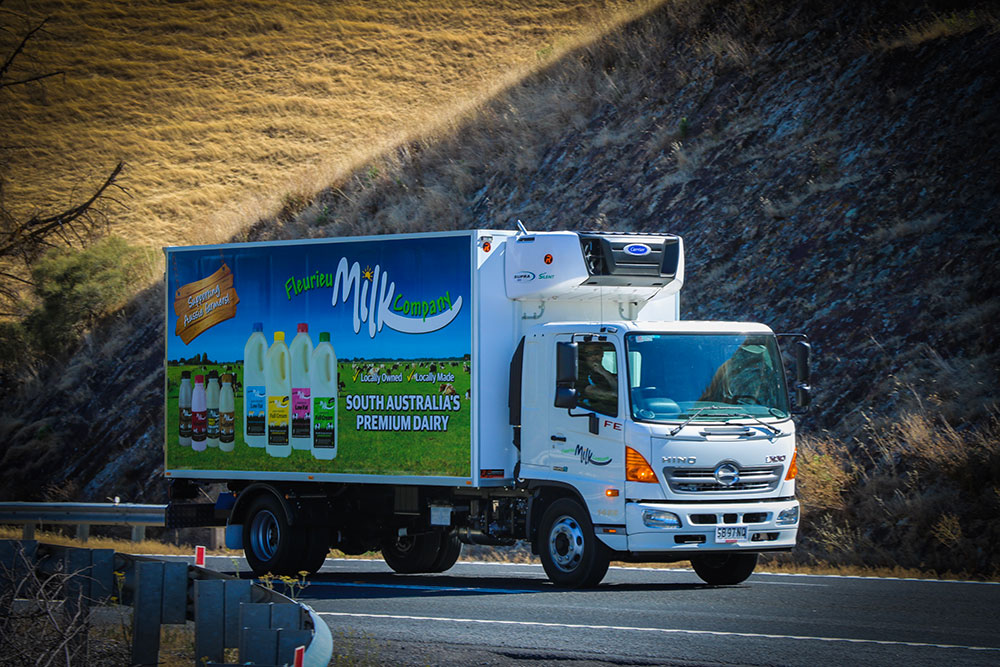 In 2017 Fleurieu Milk Company made the decision to bring distribution back in house. Our fleet now consists of more than 12 company vehicles providing a sustainable income for more 20 Fleurieu Milk employees involved in our distribution team.
Since managing our own distribution, we are pleased to be able to provide customers a higher level of personalised service plus greater flexibility. In addition, we also utilise an online ordering system designed to help enhance efficiencies through the routing of more than 1000 retailers throughout metropolitan and regional South Australia.