Our farmers are the heart and soul of Fleurieu Milk Company.
They are also the directors that oversee the company and try to keep everyone in line.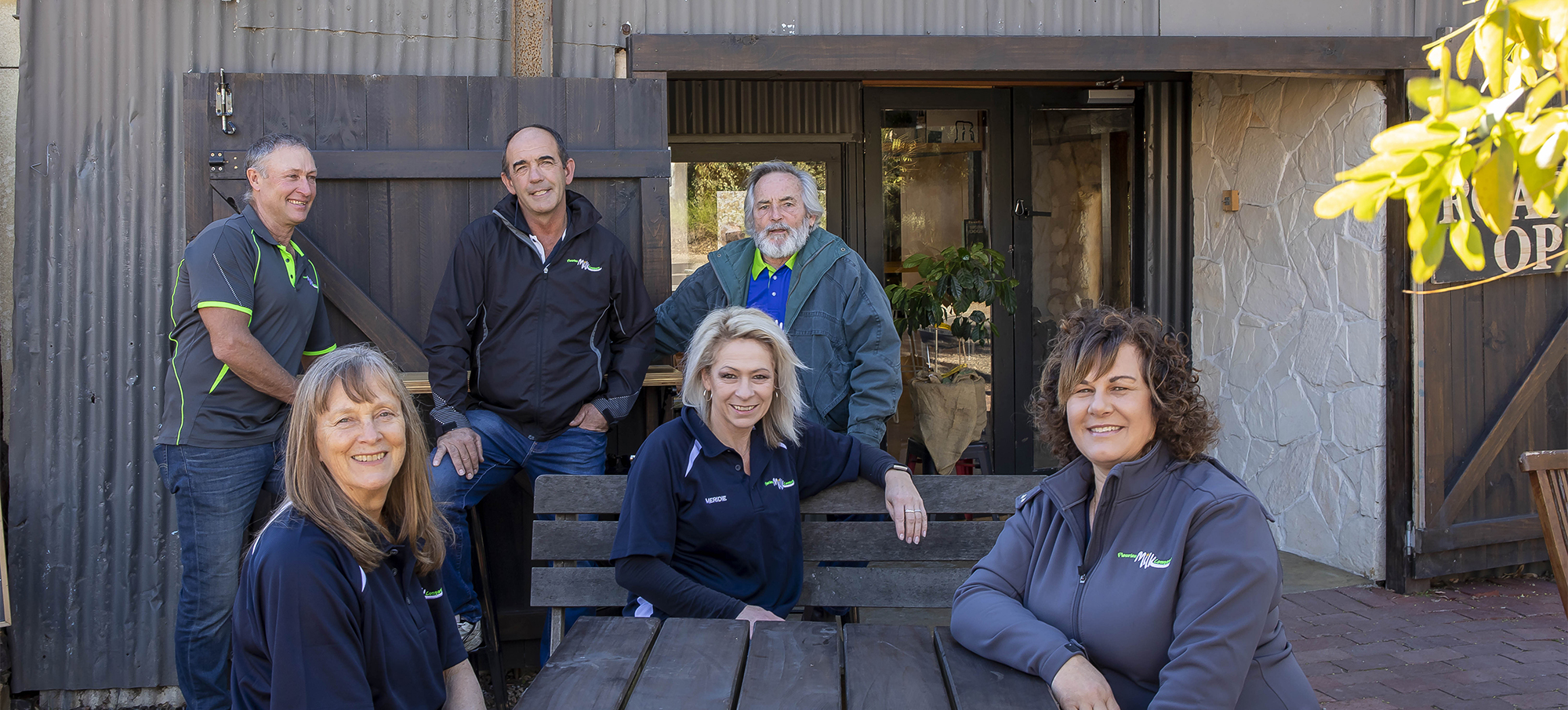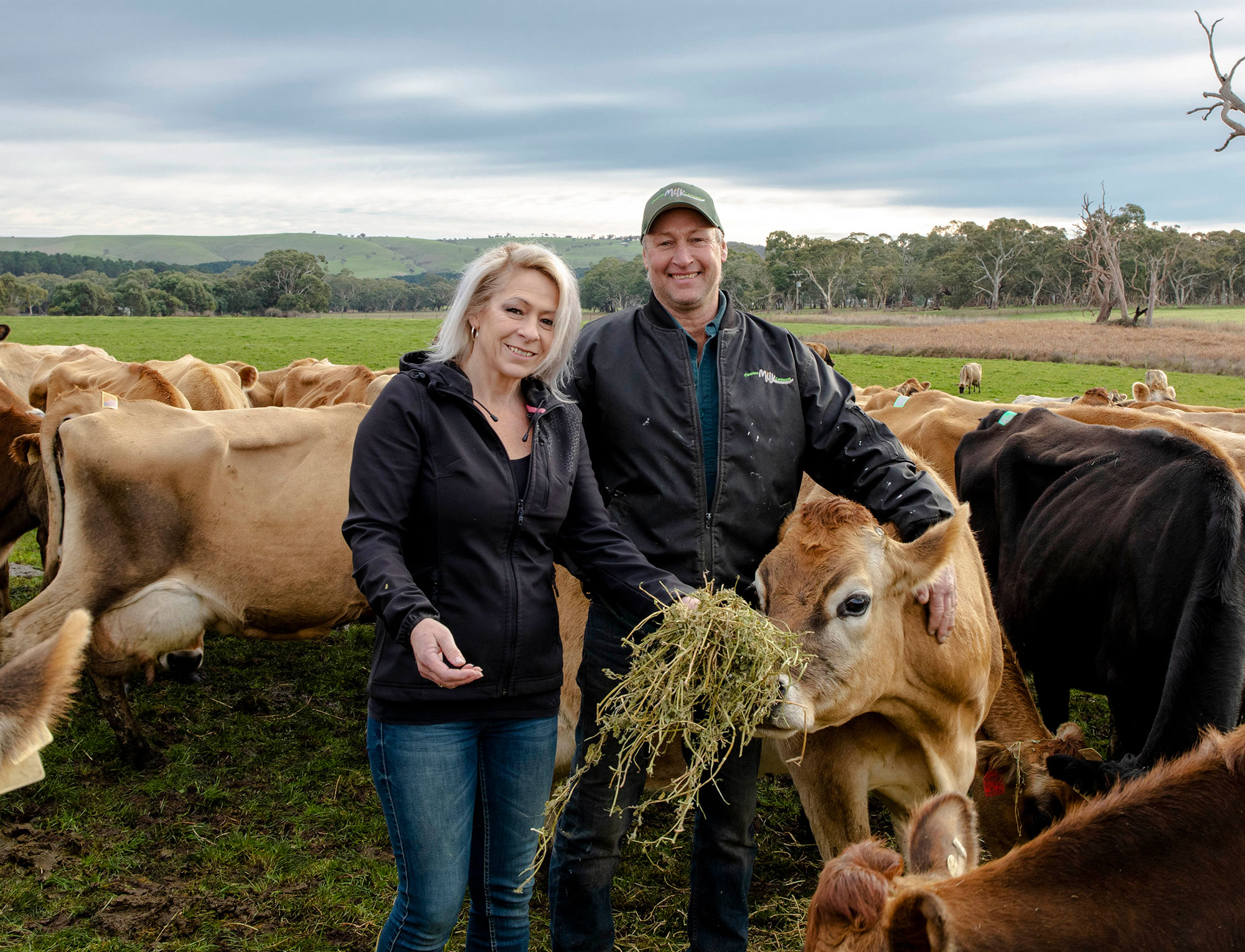 BARRY & MERRIDIE CLARKE
Barry & Merridie Clarke are co-directors of Fleurieu Milk and owners of Roslyn Vale dairy farm. Rosyln Vale is a family owned farm, first purchased by Merridie's grandparents back in 1926. Baz has always been a full-time dairy farmer, who first started milking cows back in 1976 with his brother who now resides in Lucindale as a beef and sheep farmer. Baz and Merridie purchased Rosyln Vale in 1993 from Merridie's parents.
The farm is home to over 300 Jersey cows, grazing on more than 400 acres of lush green pastures. Today Baz and Merridie have three kids of their own and are also proud grandparents. Baz hopes that one day the Rosyln Vale dairy will be handed down to the family continuing the family legacy.
Baz and Merridie still find it hard to believe what was once a simple idea in 2006 has grown to become what is today. Baz says 'our biggest challenge moving forward is not losing our originality of where we started and who got us to where we are today. It's a little scary to now think the decisions we make as a business directly impact more than 50 odd families who work for us today'.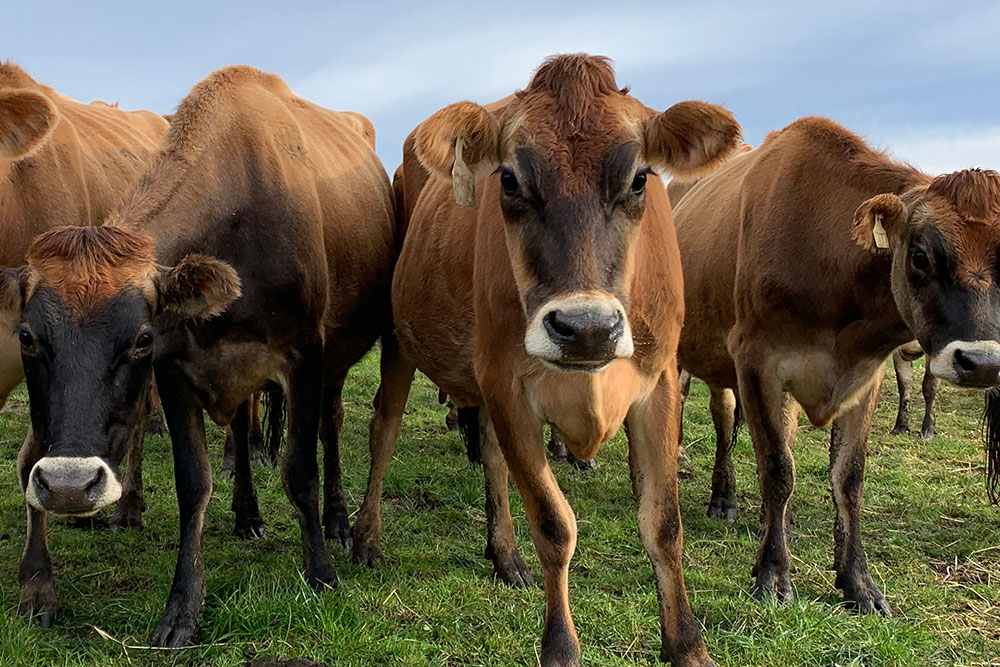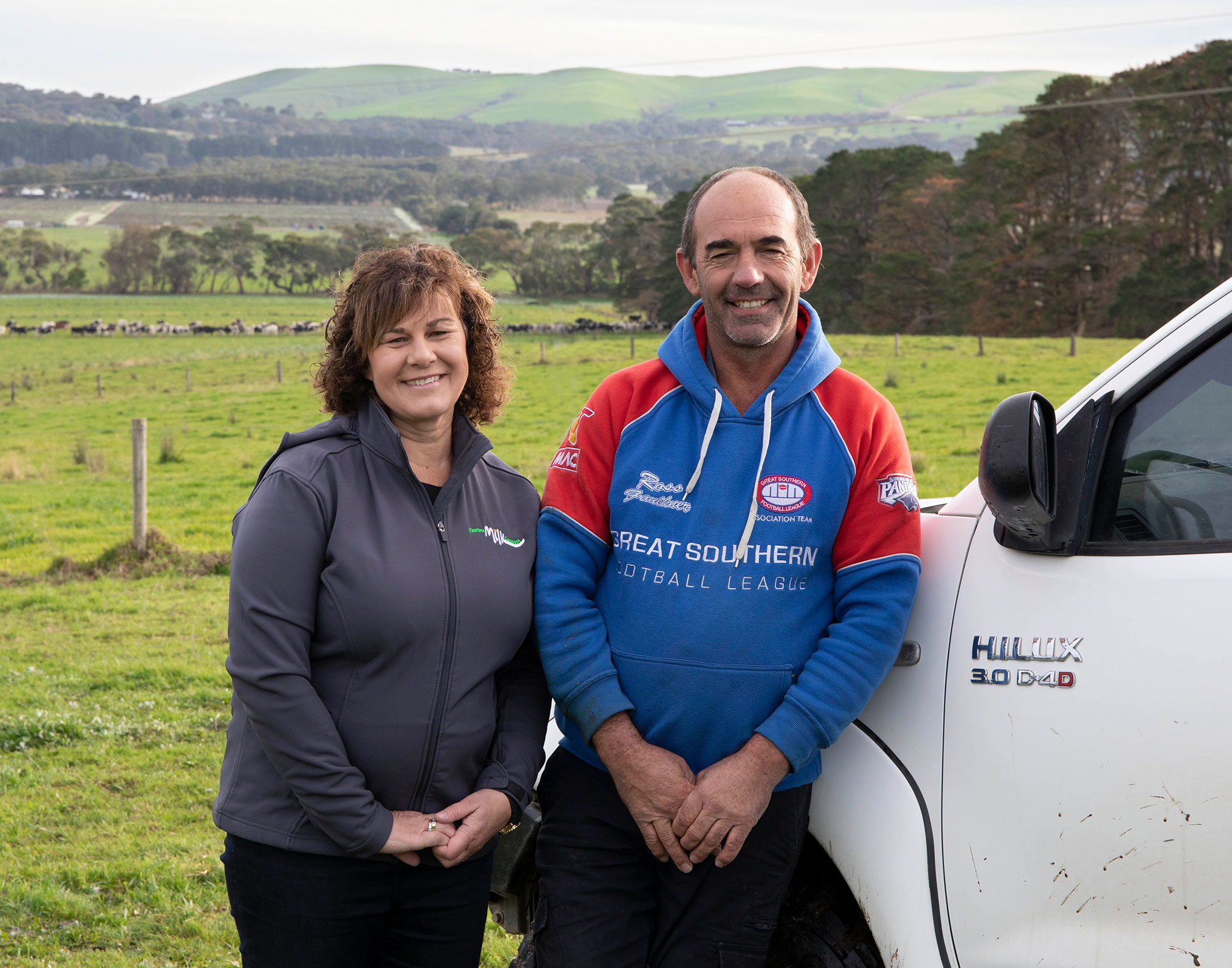 GEOFF & LOUISE HUTCHINSON
Geoff has grown up in Myponga all his life, only moving about 1 km from where he started. Louise moved to Myponga from Adelaide about 46 years ago.
So we both know each other from school but didn't get to really know each other properly till later.
Geoff has had 38-39 years in the dairy industry, just this year taking a step back from the milking side of things.
Louise's parents started dairying after being in Myponga for a while in 1977 but only milked for 22 years which is long enough giving up in 1999.
Geoff left school to work for local dairy farmers Noel and Vicki Rogers, who he worked for for 5 and half years and then he went to his share farming job for Chris and Karen Royans at Windy Vale Holsteins where in 1988 where he called home for 32 and half years.
Louise has worked in retail, Mother (housewife) ran the local General Store in Myponga, filled in at some local post offices and now enjoys time to babysit her grandchildren
Geoff and Louise have 4 children Carly, Ben, Toni and Kirsten.  Carly is the only one that works in FMC doing 2 days down at the central markets and filling in elsewhere when she is needed. Kirsten has helped out at times as has Ben but now they all do their own thing.
When we first started with Royans in 1988 we started a partnership Windyvale Stud, showing cows and selling cows to every state.
We have show cows at Royal Adelaide Show and every year go to International Dairy Week to sell. Highlight being cow judged at International Dairy Week and winning All Australian Mature Cow and unsealing her for $60,000. Currently setting up a quarantine area fro selling embryos all over the world.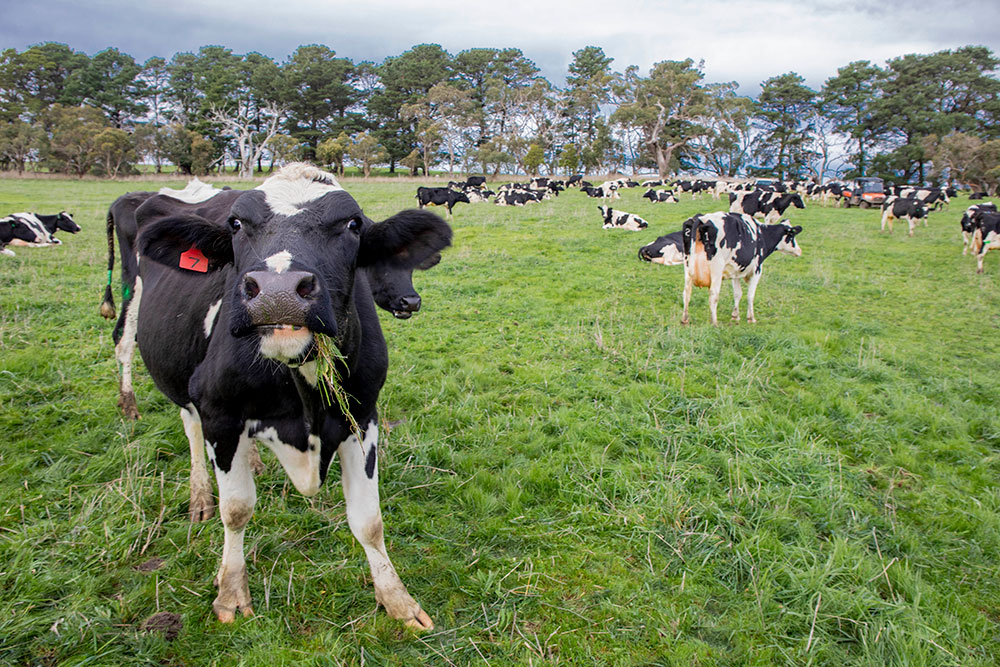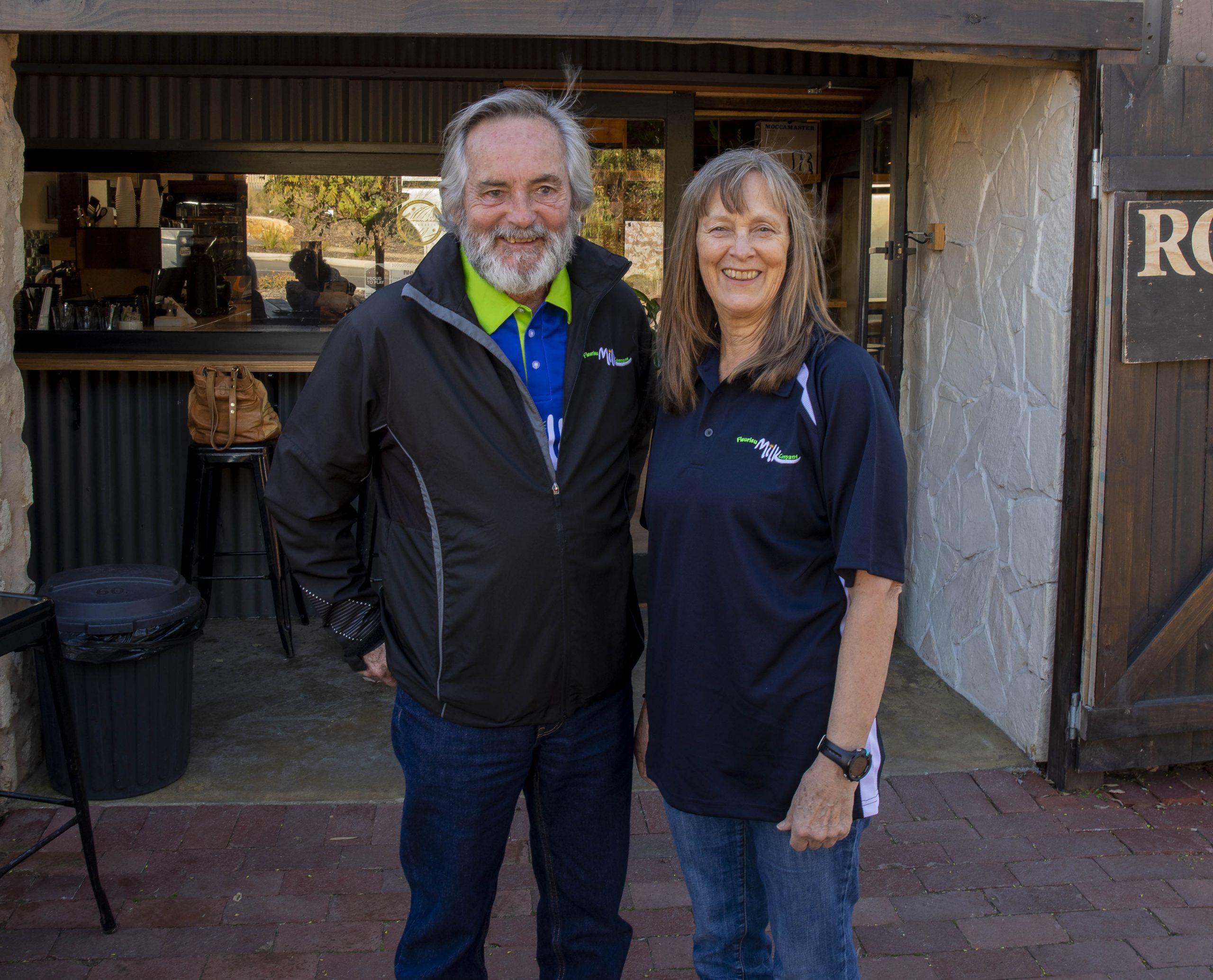 CHRIS & KAREN ROYANS
Chris grew up in Glengowrie. Chris worked for the Dept of Lands before becoming an abalone diver working around the state before making Cape Jervis the home base.
Karen grew up in Belair and worked as a receptionist in Adelaide.
We married in 1972 in Adelaide.
We moved permanently to live in an old fishing shack in Cape Jervis whilst Chris continued diving.
We have two beautiful children Kristy and Luke and now have six grandchildren all living in and around Cape Jervis.
We purchased the dairy at Myponga in 1988 after Chris retired from fishing.
A good friend who was in real estate at the time knew that we were interested in buying a business property and suggested we buy a dairy that he was selling in Myponga.  Even though we knew nothing about the dairy industry we went ahead and bought the dairy.  We were lucky to have had Geoff and Louise Hutchinson managing the dairy from the beginning using the name Windy Vale Holstein Friesian Stud.
With Geoff and Louise at the helm we won master breeder and the dairy is renowned as one of the best stud dairies in the state.
It has turned out to be a great decision.
Since buying the dairy we have bought more land near Cape Jervis to grow hay and silage to supply the dairy.  We also use the farm at Cape Jervis as a run off block for the dairy. We employ two local men to manage all of this, one of whom has worked with us since 1989.
Our daughter Kristy works for us at our export abalone processing factory in Cape Jervis in charge of all production.
Luke has taken over from Chris as the diver working on the abalone licence.