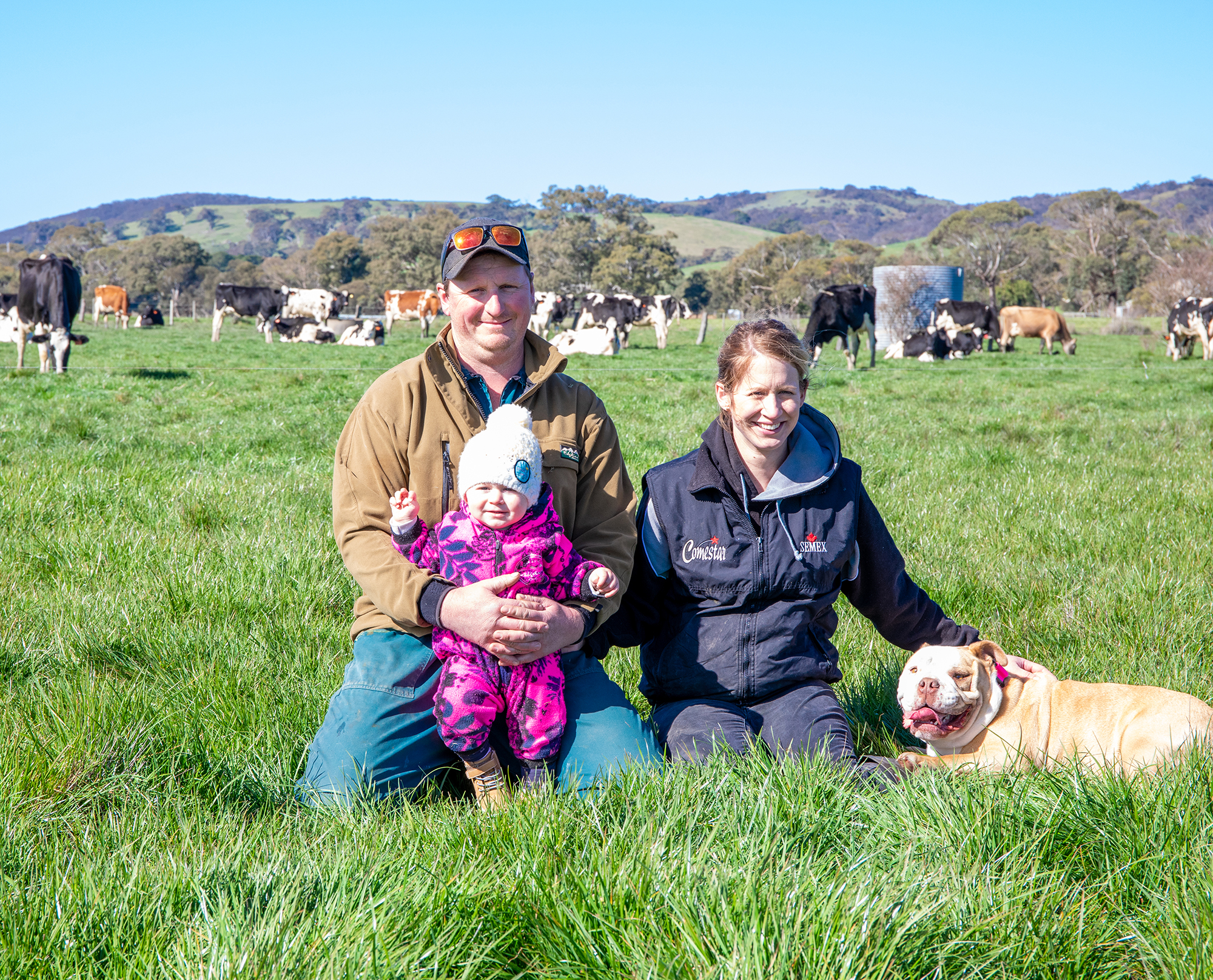 ROB & BEC
Rob & Bec are sharefarmers, who have taken over the running of Windy Vale Holsteins. Rob and Bec were share-farming in Mount Gambier and knew Geoff through the stud dairy world. When their farm went on the market, the Dairy industry was in a tough place. After a chat with Geoff mentioning a job at Windy Vale before they knew it, they had moved and were living in Myponga.
Rob & Bec worked for Geoff and Louise for nearly two years before Geoff decided he'd hang up his boots and give them the opportunity to share farm again.
Rob is a lifelong dairy farmer. A Kiwi, being born in New Zealand on a dairy farm, Rob came to Australia to work when he was 19. Bec grew up near Strathalbyn where she went to school, and after Uni Bec ended up working in Mt Gambier. This is where she met Rob on a Dairy he was managing. Rob has been milking cows since he could walk, Bec is a bit more of a newbie (only 10 years!) But is highly qualified having worked for Elders in Dairy Nutrition before stepping out from Dairy Extension into share farming. 
They both love the life. 'It's hard work but really rewarding and a great lifestyle. We love being able to work together and with our young family, Tahlia and our much loved four-legged family member, Ruby the bulldog'.
'We breed and show Holstein and Jersey cows as part of the farm. With Geoff and Chris continuing to expand, and also branching out into exporting embryos off farm, Rob & Bec have been lucky enough to make friends all over the world through cows'.