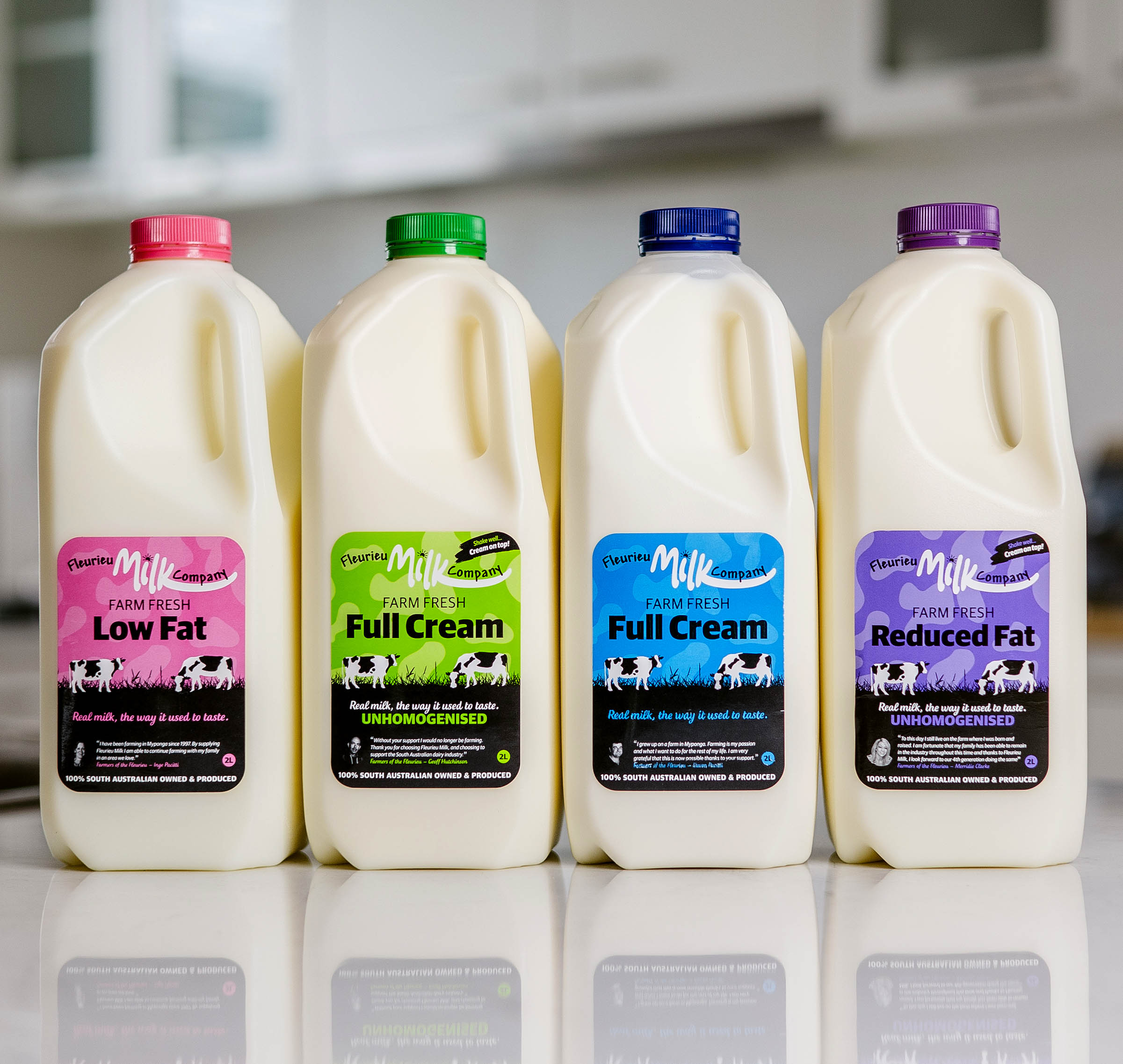 F
Farm Fresh Milk
Our Holstein Fresian stock is used to produce the Fleurieu Farm Fresh Range. It is real, unadulterated milk containing no permeates.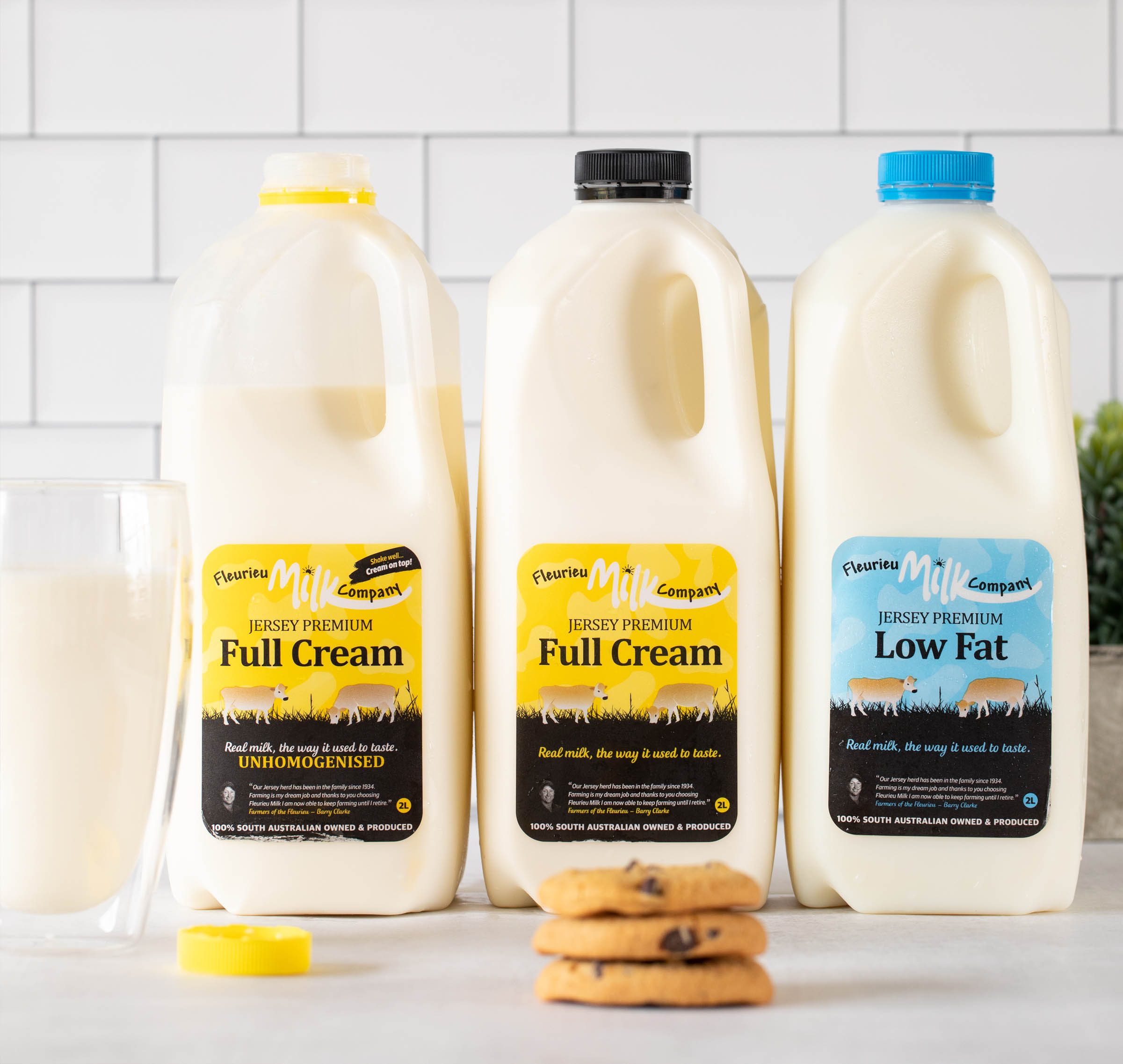 J
Jersey Milk
Our Jersey Premium range of milk is believed to be more suitable for people who have a tendency to be lactose intolerant.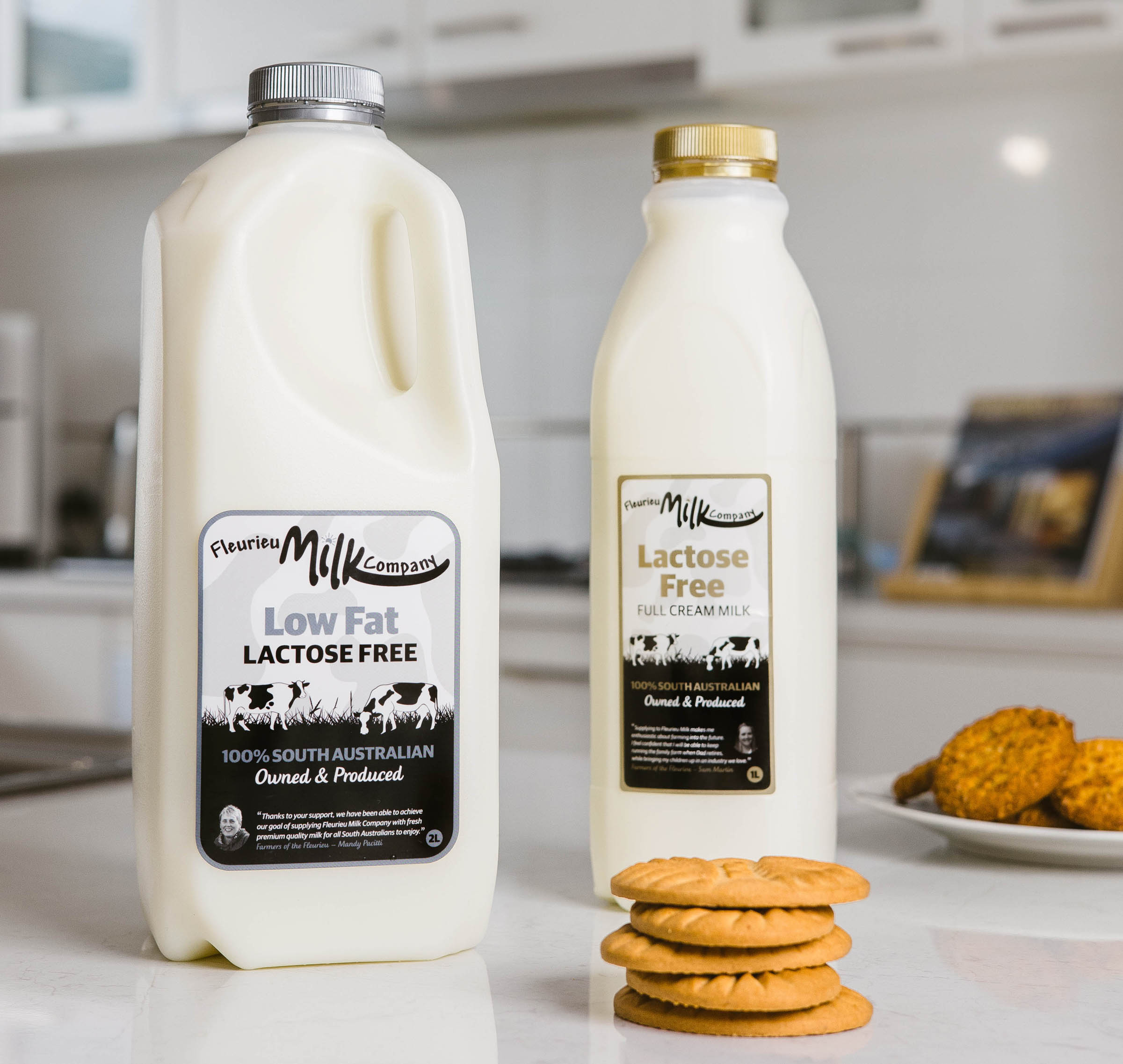 L
Lactose Free Milk
We add an enzyme which converts all Lactose in the milk to Glucose and Galactose. This change makes the Lactose Free Milk taste sweeter.