Feeling Jolley to join Fleurieu Milk
The newest farming family to join the Fleurieu Milk family brings with them a strong legacy in the local dairy industry and one of the best 'Fleurieu Milk hacks' we've heard!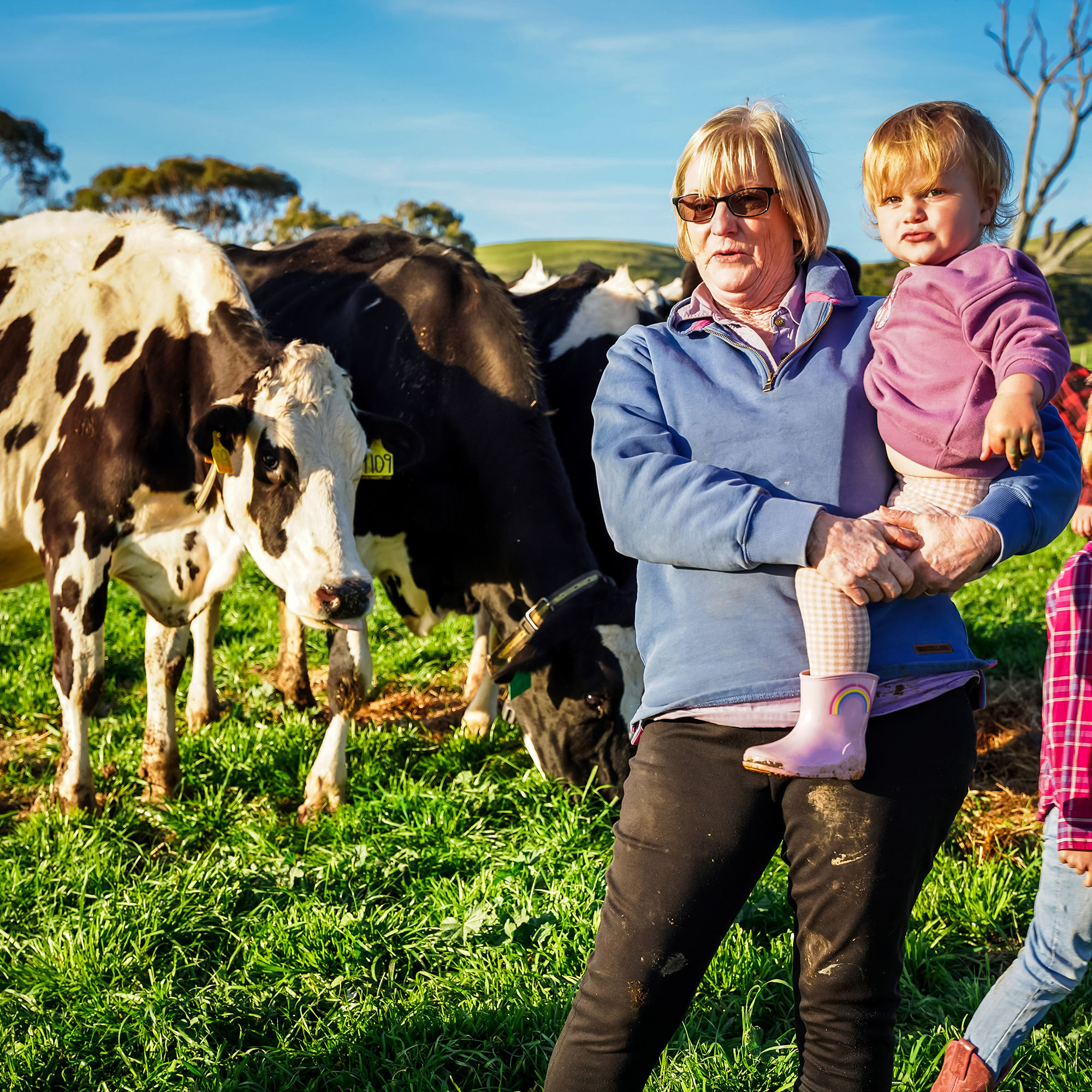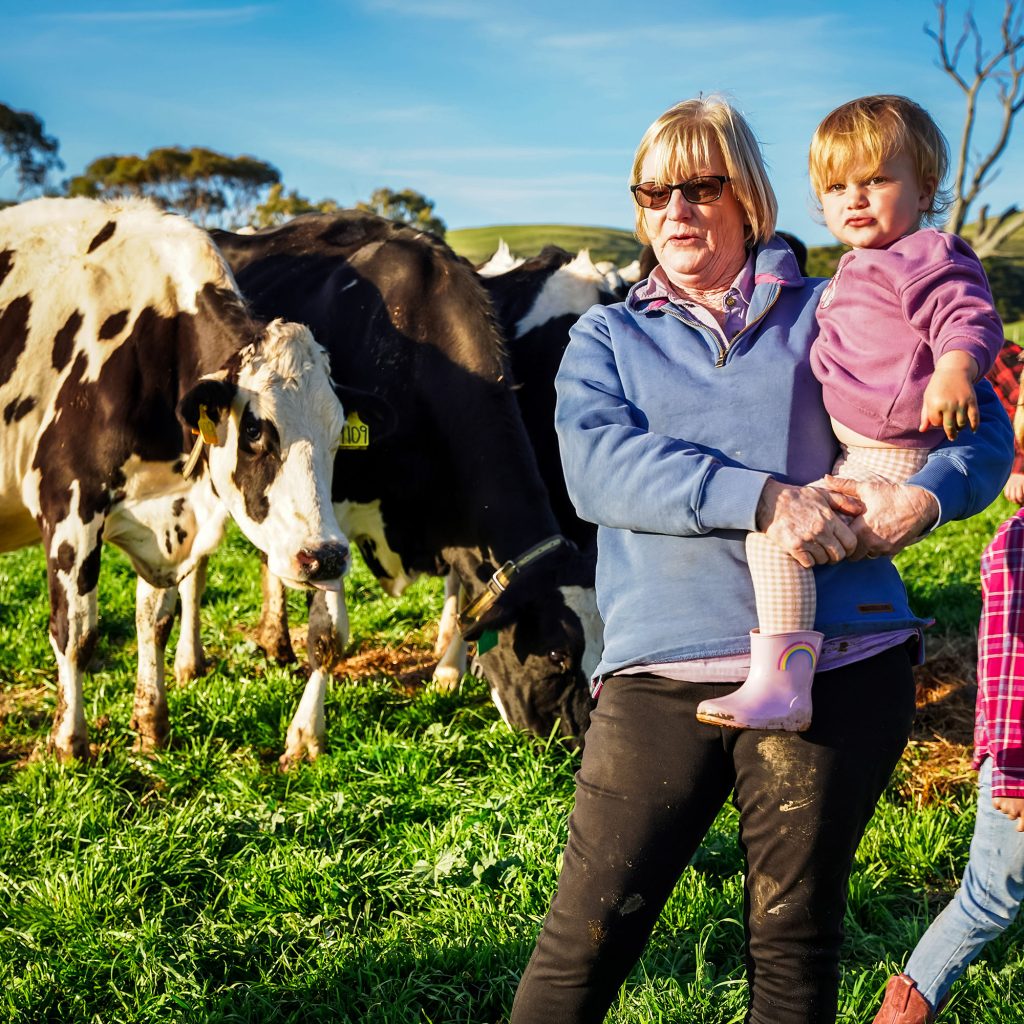 Grant and Deb Jolley, with sons Ben and Randall, are excited to share they are now Fleurieu Milk suppliers.
Their farm, on the outskirts of Victor Harbor in beautiful Hindmarsh Valley – just a few kilometres north of Urimbirra Wildlife Park –  has been in Grant's family since 1853 and there has been continuous links to farming ever since then.

Deb, the history buff of the family, shares that Grant's great-grandfather, Richard Bambrick, was an early settler, coming out from Ireland as part of the British Army to be stationed in Tasmania as a prison guard.
"He didn't like it," Deb explains. Melbourne wasn't the right fit either, so Richard headed to Adelaide.
"He walked here [from Adelaide], and took up a parcel of land. He bred horses, grew wheat and ran a small dairy, and there's been cows milked here ever since."
He seriously walked from Adelaide to Hindmarsh Valley!?
"Yes!" Deb laughs. "No wonder he didn't go any further, he was too pooped!"
Richard married a girl who also emigrated from Ireland, Mary Brennan, and together they had two daughters, including Margaret, who took over the dairy with her husband – Grant's grandfather – Robert 'Bob' Jolley. Bob played a part in the creation of much of the region's early water management infrastructure.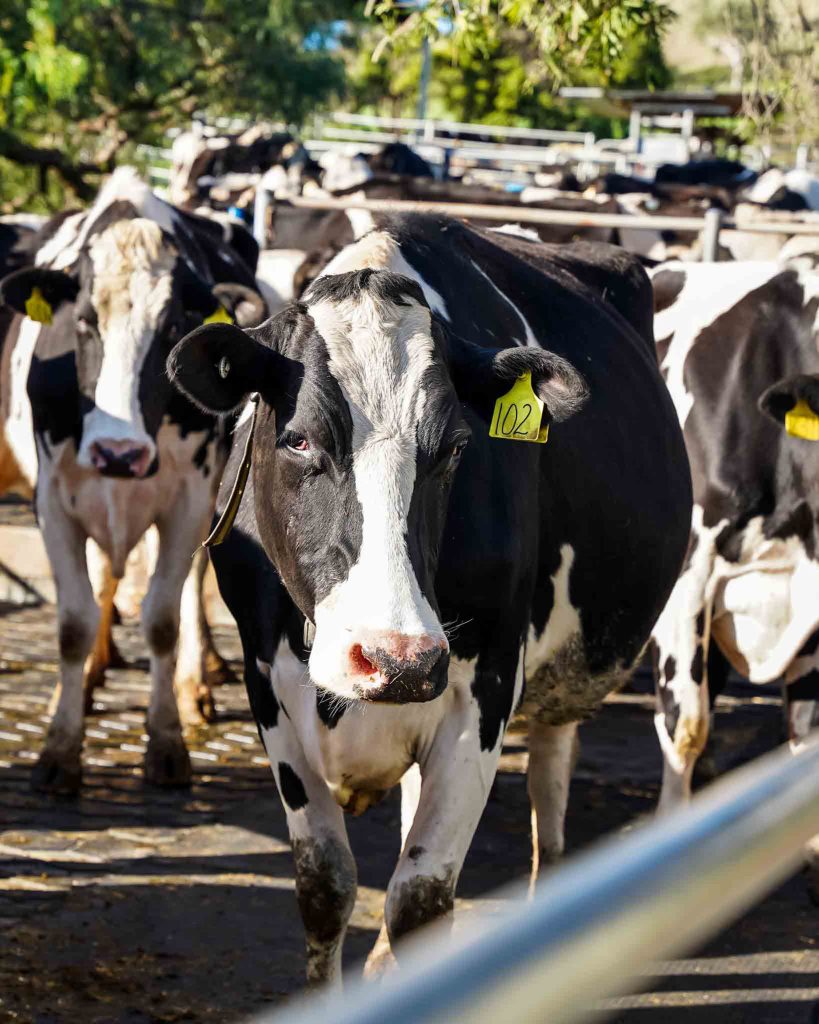 "Bob, and a team of horses, did a lot of work building the Goolwa Barrage, the Hindmarsh Valley Reservoir and the Myponga Reservoir," Deb says. 
Bob and Margaret's son Henry, Grant's father, took over the farm, supplying the Amscol Factory in Victor Harbor when that was running.
Henry Jolley was also well known in the district for being "quite prolific in the equestrian scene back in the day".
Grant took over the farm in the early 80s at a young age, alongside Deb, who is also from a local farming family.
"Our two sons were also very interested," says Deb, explaining she wasn't surprised they both returned to the farm after learning trades after school.
"Dairying is in their blood."
So is equestrian, it seems, with Grant, Ben and Randall, all having been accomplished showjumpers.
"It's always been cows and horses!" Deb laughs.
Today, the dairy lies on the original family farm site, taking up 250 acres on Victor Harbor Road. The family has also accumulated other land on the Fleurieu over time, used to grow feed.
Henry's humble herd of 40 cows – a combination of Jerseys and Friesians – has now expanded to be a 250-strong herd of Friesians, with Grant and Deb deciding to focus solely on this breed for their strong litreage and protein count. Calving all year round, they produce a fairly consistent supply of around 5,000 litres a day.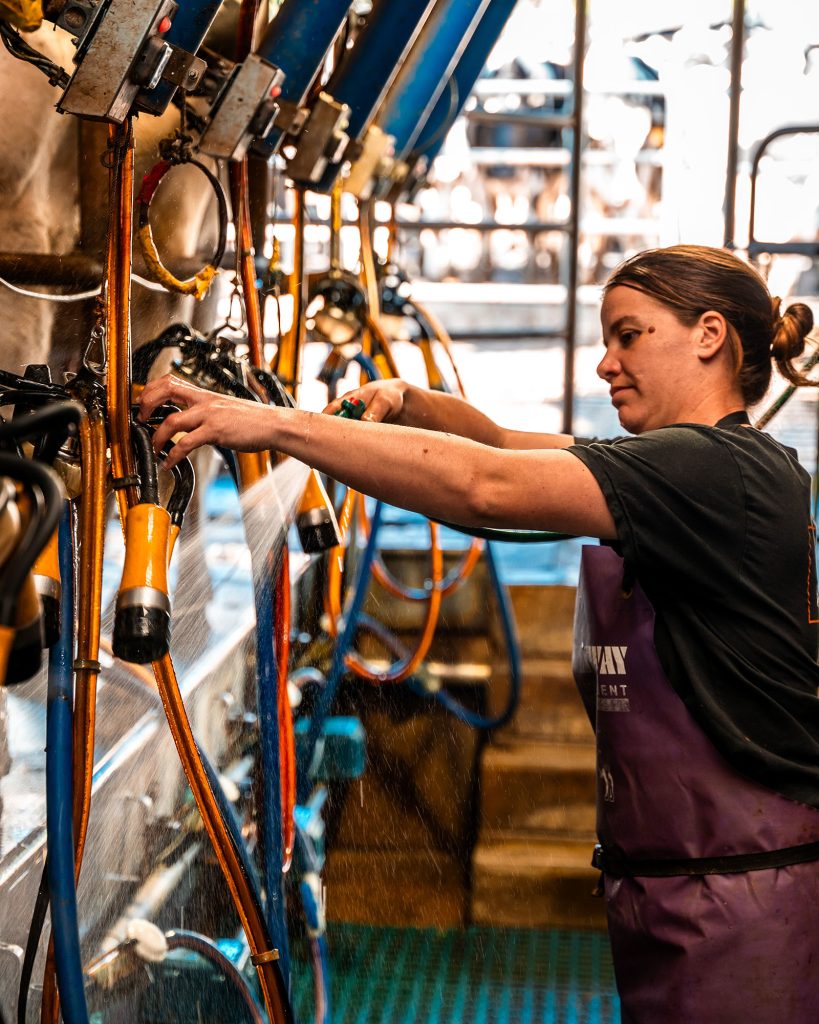 There are around seven workers taking on various roles on the farm, but Grant, Deb, Ben and Randall are all very much hands on.
"Grant still gets up at 3.30am and gets the cows in," Deb says.
"He and Ben, the eldest, do the AIing [artificial insemination] and, between Grant and the two sons, all the feeding.
"There's never a milking where one or all four of us aren't there." 
It seems the dairying gene is strong in the next generation, too!
"Our four grandchildren – two boys and two girls, all just love the farm."
"Lincoln, who's 10, is keen as mustard; every time he's got a chance he's helping feed calves, or in the tractor, helping.
"Evie is seven, she'll come down and help me whenever she can.
"The five-year-old, Hamish, and two-year-old Hazel also love being at the farm."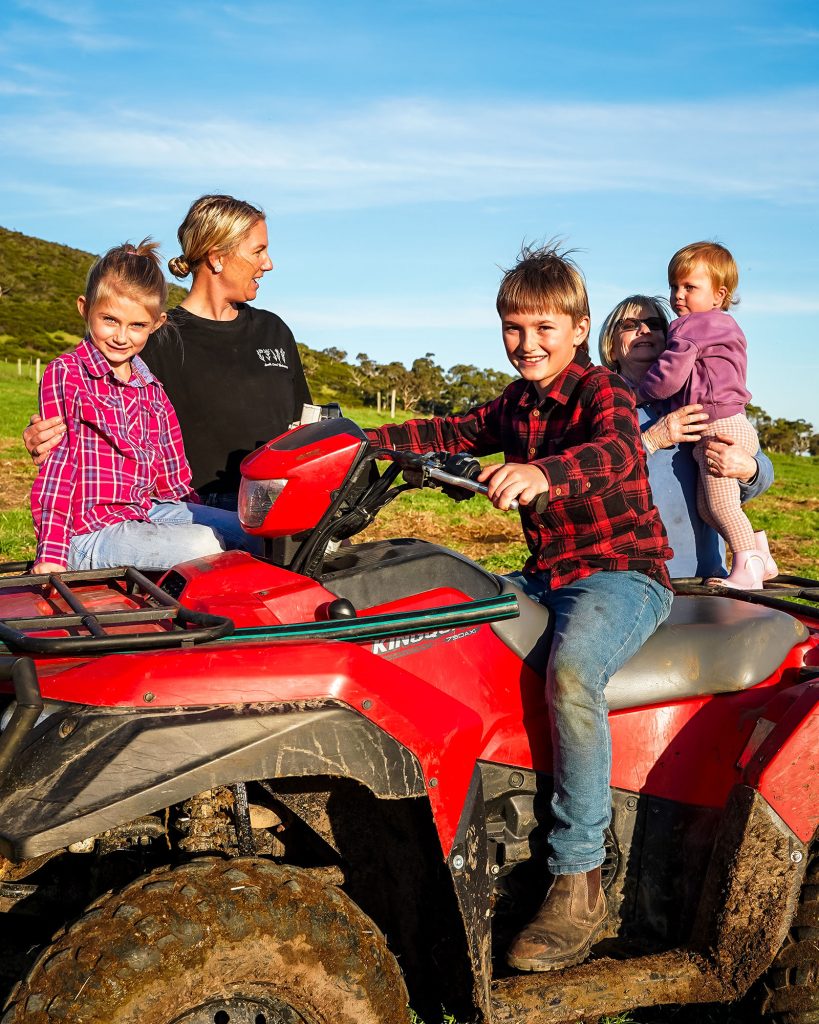 Deb says Ben's wife, Brooke, and Randall's wife, Melanie, are also part of the team, pitching in on the farm as often as possible.
The Jolleys are proud to be part of Fleurieu Milk, and are thankful for the upturn in demand for local milk spearheaded by Fleurieu Milk here in South Australia. 
"It's really done the milk industry here a favour in SA," Deb says. 
She feels dairying is again on the up, and "for those who are prepared to work hard and stick at it, there should be a strong future for the next generations when we're no longer doing it".
Although Grant and Deb don't deny it's challenging work, they love being in charge of their own destiny and living in one of the "prettiest places on earth".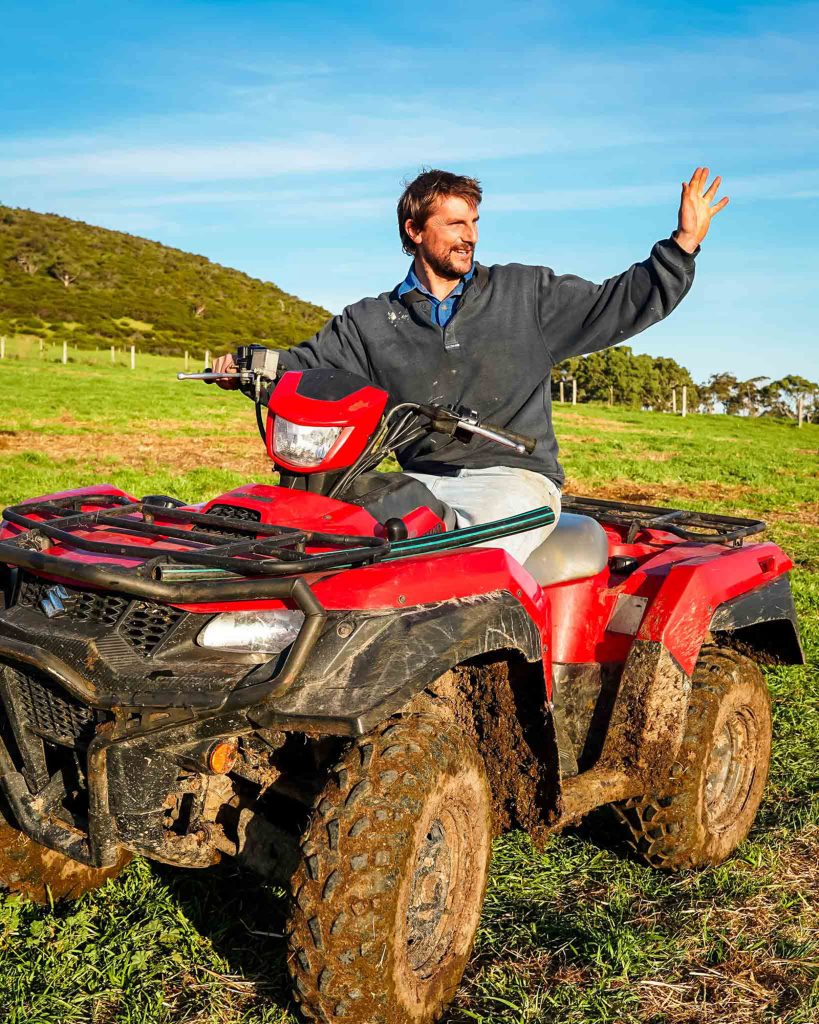 "You can work as a family and you're doing something important – supplying food for the food bowl of SA," she says.
"To be supplying Fleurieu Milk, that just makes it even sweeter.
"You can walk into a supermarket or a shop, cafe, and see your product being sold or used. It makes all the hard work worthwhile." 
And as for that hack we promised?
"Grab a Fleurieu Milk iced coffee, and put it straight into your milk frother," Deb shares.
"I don't like it too sweet, so I get the non-sugar one.
"It froths up really nicely!"