The Australian dairy industry has experienced immense instability since the early 2000s, with overall production diminishing approximately 25% in the last ten years nationwide.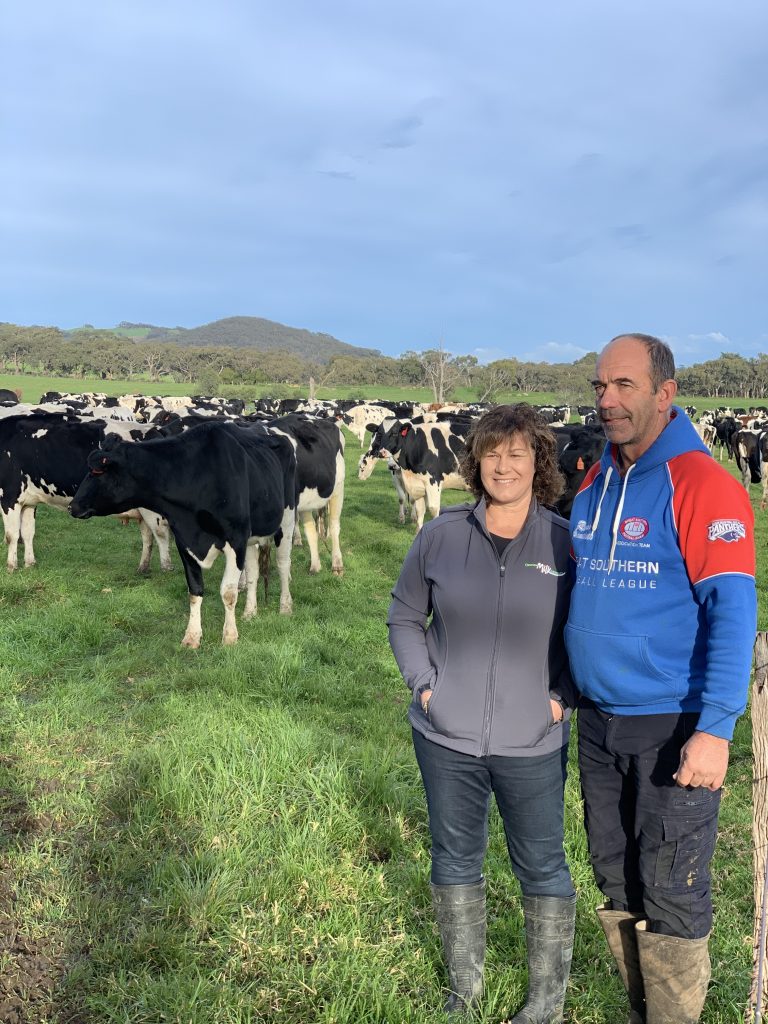 Fleurieu Milk Company was borne out of this hardship back in 2004, after observing a rapidly declining farm gate price and the number of operating farms in Myponga reduced by 75%.
However, nothing prepared us for the impact of the current global health crisis.
Over the past few months, amid the state-mandated shutdown, 300 of our valued customers were forced to close their doors overnight.
And, although providing you with locally produced milk at home is our bread and butter, this network of cafes, restaurants, and pubs account for a significant portion of our operations.
In fact, the Fleurieu Milk you enjoy while you're out and about makes up 50% of our total sales.
Suddenly, we faced a significant and unfamiliar hurdle: too much milk.
"At the drop of a hat, we had an abundance of excess milk we no longer required as well as a team of production and distribution employees with a significant downturn in work," explained Fleurieu Milk Company General Manager Nick Hutchinson.
"It was a stressful position but one we needed to navigate as a team."
Specifically, we needed to find a solution to the excess milk supply as well as secure job security for our tight-knit workforce and, as importantly, our farmers.
Amid unprecedented circumstances, we needed a solution that would help us to continue fulfilling our vision ofsupporting the local community.
And, as one of the biggest employers on the Peninsula, our commitment to our farmers, workforce, and community is always at the core of our decision making.
Enter, two new retail partnerships.
Since Monday 25/5/2020, the Fleurieu Milk you know and love has been available in 34 selected Woolworths locations across the state. And, since Monday 30/3/2020, we've also been sitting pretty in the fridges of all X Convenience stores in South Australia.
"Although we've had many discussions with Woolworths over the years, this time was different," explains Nick.
"Woolworths approached us with the opportunity to ensure we could keep our team employed and avoid the risk of losing any of our supplying farmers".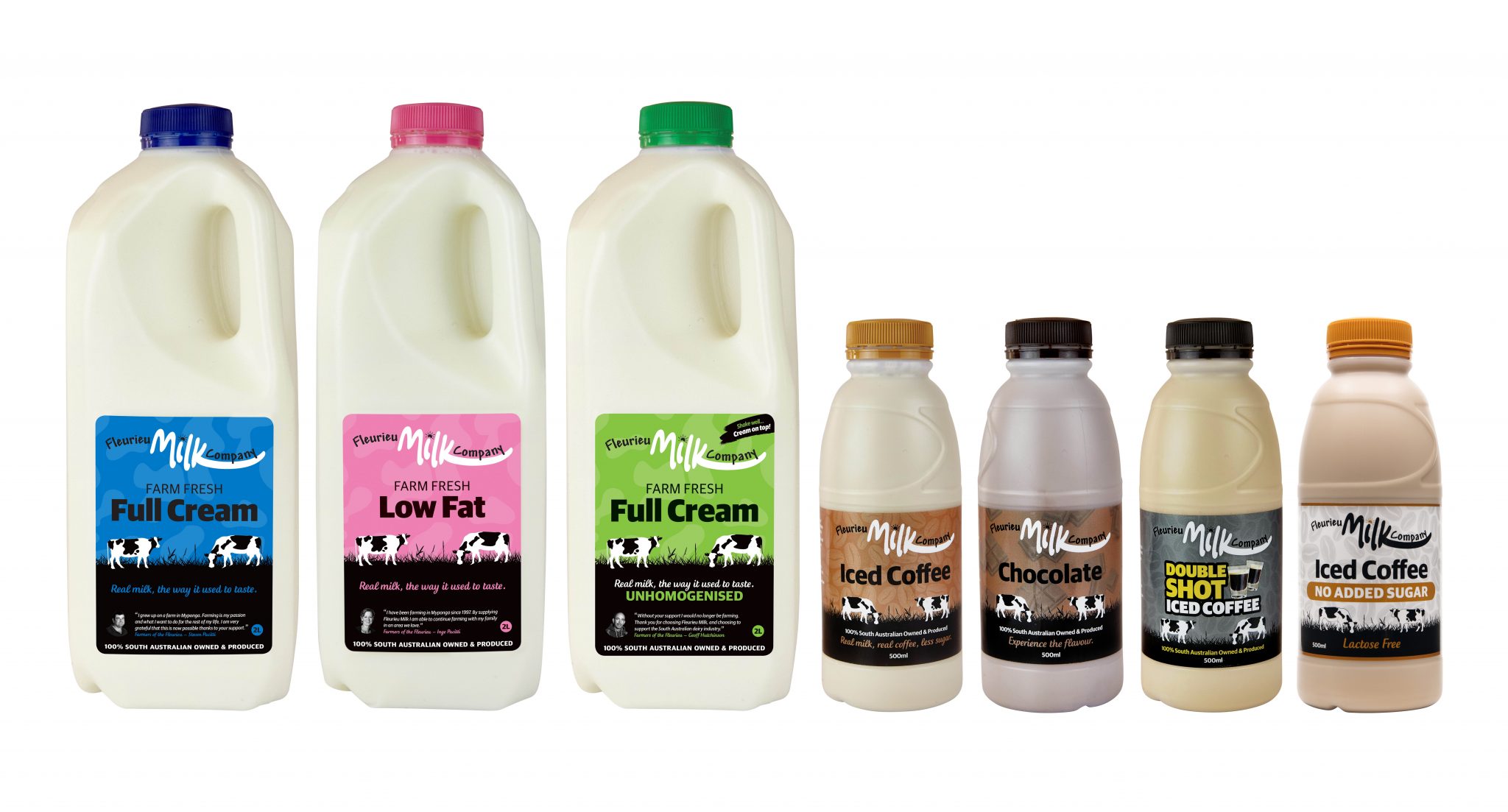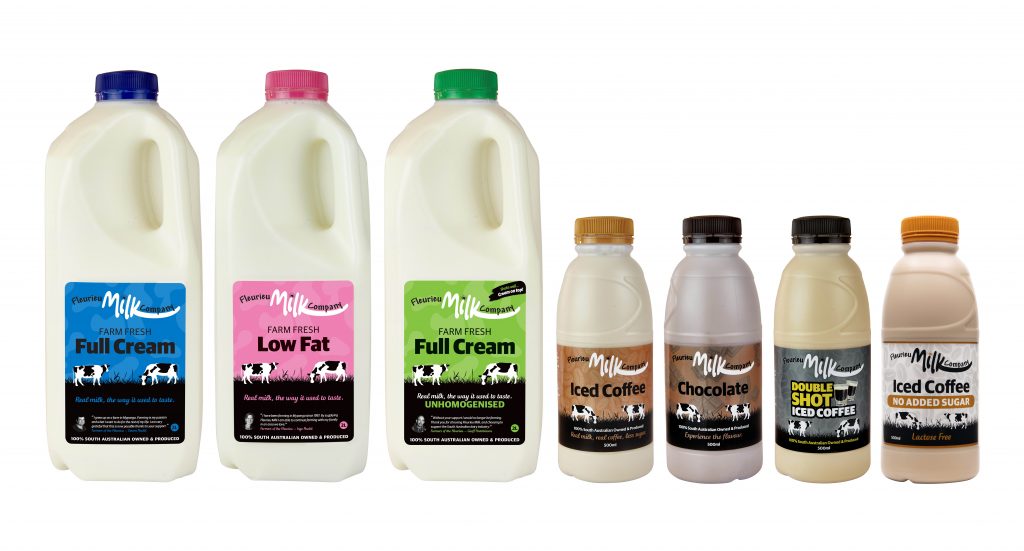 In total, there are now more than 60 additional locations stocking our white and flavoured milk.
So, next time you find yourself in the Woolworths dairy aisle or popping to X Convenience for a late-night milk dash, you can feel confident that the Fleurieu Milk stocked in the fridge supports South Australian farming families.
Rest assured, these new ventures won't impact your shopping habits or our valued relationships with existing stockists. You'll still find us in the fridge of your local independent grocer.
"We want to do everything we possibly can to assist all our stockists," says Nick.
"Some home delivery services require extra stock as they're experiencing increased orders, while others require additional equipment to help transform their café into a short-term 'retail' store.
"Regardless of the situation, we're endeavouring to provide assistance however we can".
You might be wondering, what does this mean for Fleurieu Milk's dairy farmers?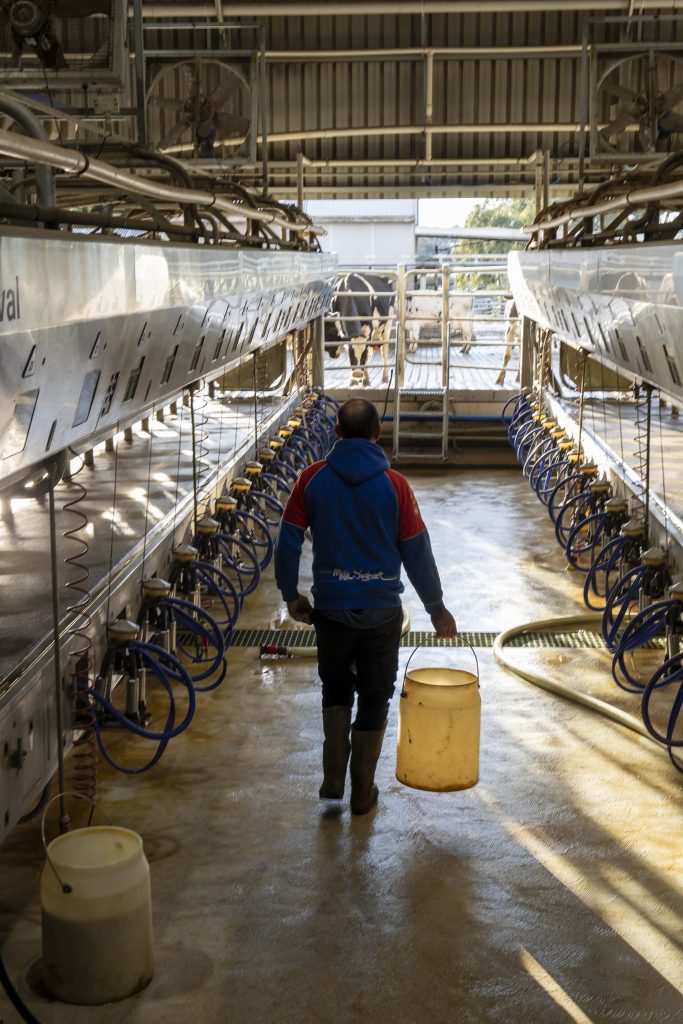 Put simply, in the short term these new partnerships support us to support them. This olive branch from Woolworths and X Convenience will allow us to renew contracts with our supplying farms into 2021 and beyond.
Looking to the future, we're confident that we've now positioned ourselves to continue a stable growth trajectory.
As Nick says, "this growth opportunity means more local jobs, more farmers supplying Fleurieu Milk and a further boost to our local economy".
And, as more and more of your favourite coffee haunts and eateries reopen their doors, you'll once again be able to enjoy our premium dairy in your morning coffee.
Finally, to all of you who have continued to shop locally during these uncertain times, we want to thank you.
"It's the public, the everyday consumers that decide to buy a local product like Fleurieu Milk in the store that has kept us alive during this period," says Nick.
"We can't thank South Australians enough for their support."