After weeks of market research and gaining valuable feedback from our customers we identified the need for a product that still tasted like full cream milk but less fat – challenge accepted!
Majority of the feedback was taken from our food service customers who expressed their love for our low-fat milk but occasionally found it difficult to texture. Based on the feedback we felt we needed to bridge the gap without taking anything away from our other range of milks.
Food standards allow for low fat labelled milk to have a maximum of 1.5g of fat per 100g, therefore to cater for our customer needs and create a creamier low fat milk, we needed to develop a new product. We were aware of existing products in the market that offered a reduction in fat (1.5g of fat per 100g) so we decided to run our initial trial batch with an even blend of low-fat and full cream thus providing a fat content of 2.1g per 100g. In house testing proved successful with a well-balanced milk exhibiting smooth texture but without the fullness of full cream milk.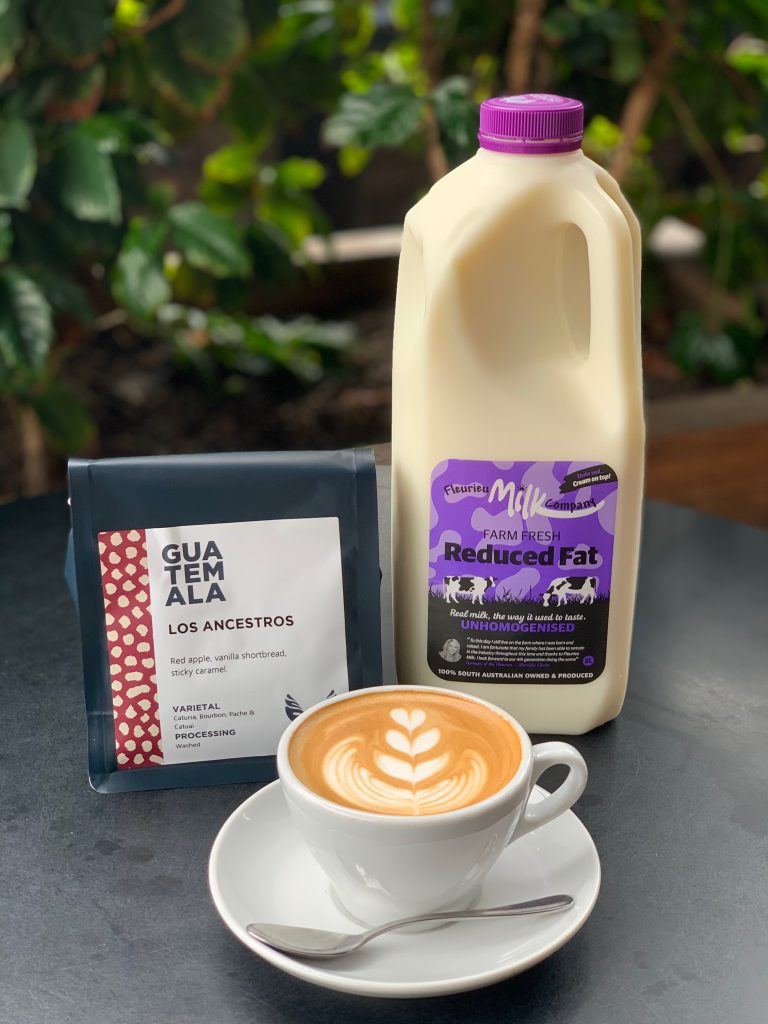 We armed our sales team with samples and hit the road seeking feedback. Within the first week we were stoked to get such a great response with comments from baristas and café owners claiming:
"It tastes just like full cream milk"
"So easy to work with"
"Great for latte art"
Pleased with the quality of the final product and its ability to pair with espresso coffee we moved to the next stage – label design.
Now it's not as simple as most think, picking a representing colour for any new product is very important decision! With a couple of options, we decided purple would be a great colour to complement our existing range of milks and soon after speaking with director Merridie Clarke we discovered it was her favourite colour too!
Merridie is our featured farmer on the new Reduced Fat purple label. Merridie a 3rd generation farmer, lucky enough to remain on the farm where she grew up and looks forward to the next generation following her footsteps.
With the addition of Reduced Fat it's fair to say we're now extremely pleased to be able to offer the biggest and most versatile range of milks in South Australia. The newly created Reduced Fat milk has been specifically designed for a health conscious consumer who wants the texture of full cream milk but enjoys the benefits of a lower fat milk. This product is sure to get your tastebuds excited!
Oh, and we forgot to mention it's unhomogenised (cream on top) just like the good old days!
Truly Yours – Fleurieu Milk Team