Sometimes the stars align and the universe tells you you're right where you're supposed to be. That's the way it is for dairy farmers Mike and Pam Mignanelli. Their lives have been punctuated by a series of coincidences that make it clear that fate has pushed them in the right direction.
Mike and Pam are great storytellers and enjoy sharing what has become family folklore. Pam grew up in Lenswood in the Adelaide Hills, on a farm growing strawberries and apples. Aged eight in early 1971, she remembers going with her family to help move their neighbours down to Hillsley Station at Sellicks Hill. It was just after the Myponga Pop Festival, and Pam remembers driving past where the concert had been staged. The festival had featured artists such as Black Sabbath, Daddy Cool and Billy Thorpe and the Aztecs, and Pam had watched it on TV.
"I couldn't believe the amount of rubbish in the paddock," says Pam. "Little did I know that the property adjoining is where I would be living in 10 years time."
Mike and Pam run the family dairy farm – Gum Dark – on Pages Flat Road, at Myponga, milking around 140 Friesians all year round in their herringbone-style dairy. Gum Dark is a sister farm to Verde Valley at Hindmarsh Tiers, managed by Mike's nephew Nick.
Both farms are owned by Mike's parents – and Nick's grandparents – Carmine and Lydia Mignanelli. Before Carmine and Lydia went out on their own, Carmine was in a partnership with his two brothers. The Italian migrants made a new home on the Fleurieu, trying their hand as market gardeners in Hindmarsh Tiers before making the switch to dairy farming and purchasing additional land at Myponga.
Farming is in Mike's blood, and was on the cards since day dot. "I was driving tractors the day after I could walk, I suppose," says Mike.
As a child, he loved watching his father and uncles fencing and carting hay. In his teenage years, Mike began driving the tractor with a sickle mower on the back. "I'd be mowing hay until lunch time and then go and do exams," says Mike.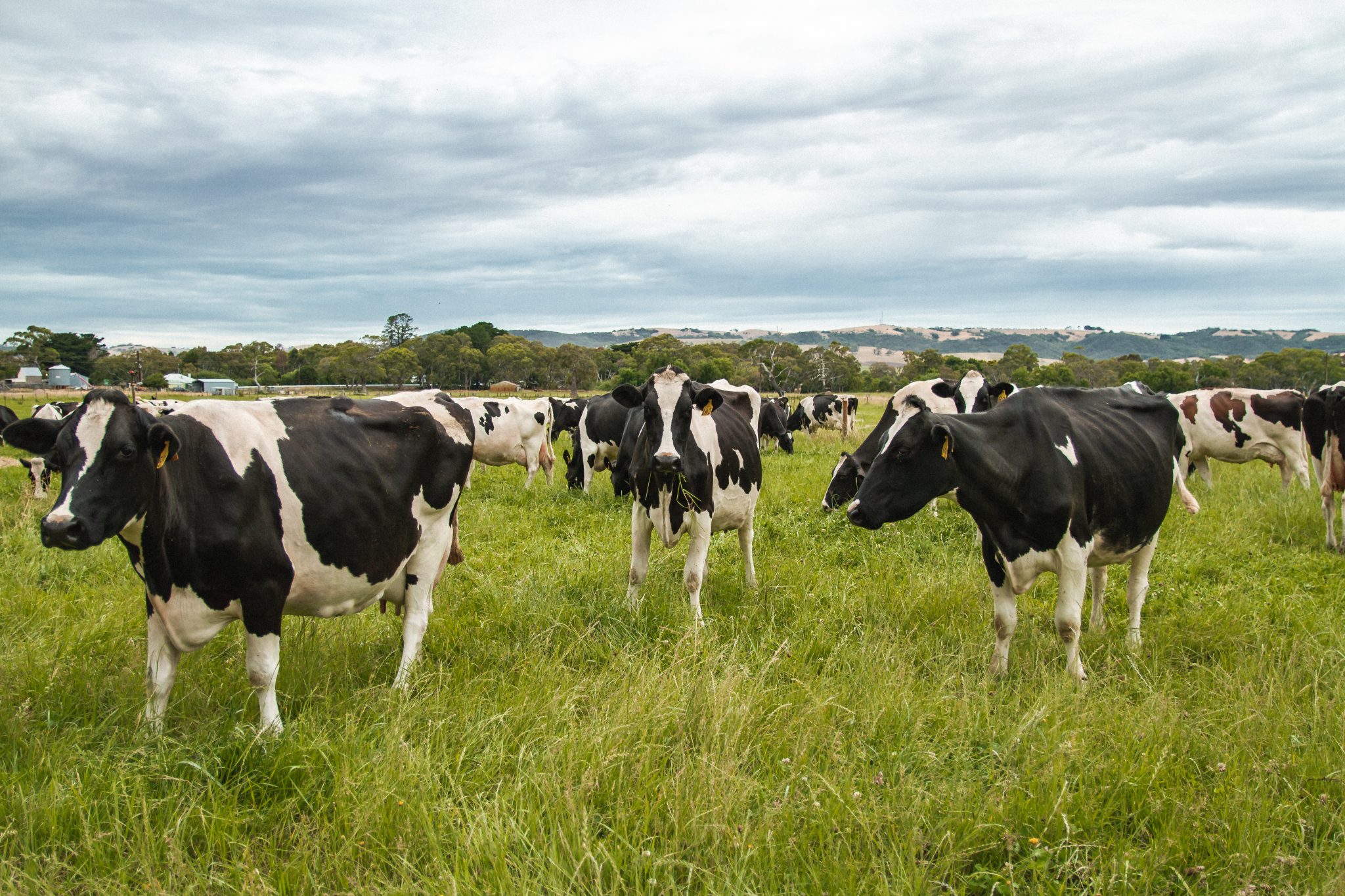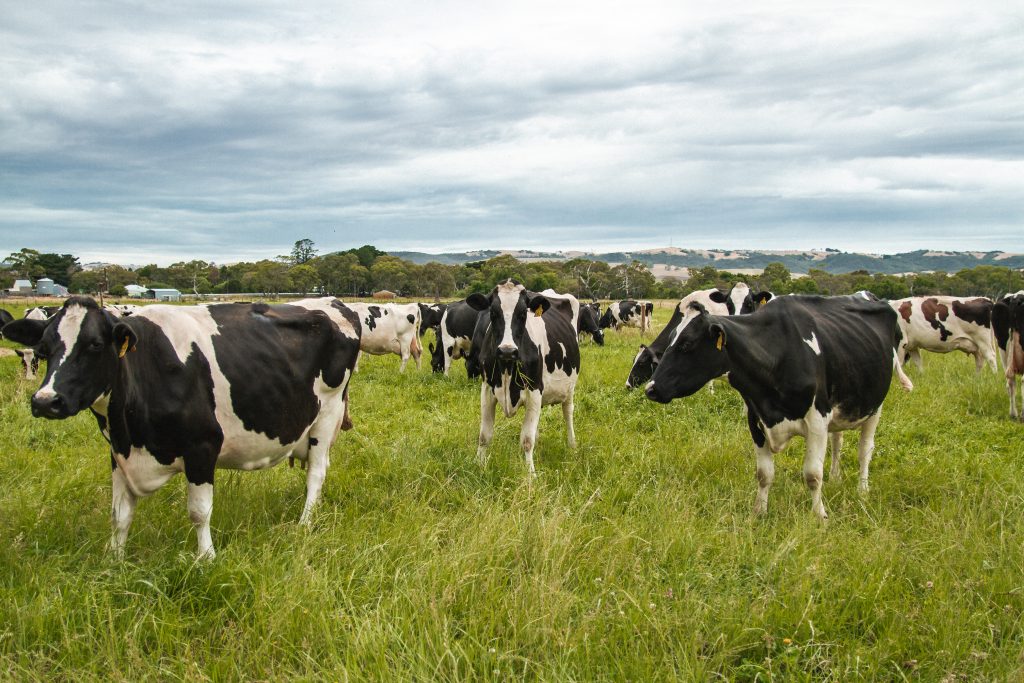 Each grape vintage, Mike went grape picking with his uncle in Blewitt Springs. At one point he was invited to an old-style dance. "I wasn't that keen, I used to go to discos and drive-ins!' he says.
Fortunately, he did go along as this is where he met Pam. They knew each other for about 12 months and were engaged and married within six months. It didn't take long for Pam to embrace dairy life. She was "a little nervous" in the beginning, but took to it with aplomb. "She's been the backbone of running the farm down here," says Mike.
The couple have three children: Tim, Lisa, and Shane, and believe dairy farming is an excellent lifestyle for families. The kids were virtually raised in the dairy, with Mike and Pam recalling Tim as a toddler trying to help Pam put the cups on, Lisa in a bouncer and Shane asleep in a pusher in the corner of the bulk vat room.
"You can actually watch your kids grow up – you see them every day," says Mike.
Mike and Pam live on just over 100 acres located across the road from Gum Dark, in a valley overlooked by "lots of nice, big, old gum trees". They built the family home in 1990. Moving in at Easter, 1991, fate struck again. "There were the worst floods in Myponga we'd ever seen," recounts Mike: "water gushing across the road".
"There was a car travelling from Victor Harbor going a bit quick. "Sure enough, the motor stalls and the car's stuck." Mike and the then-five and a half-year-old Shane have to pull the Holden Station Wagon out.
In the vehicle with her mum and dad was Shane's classmate April from Myponga Primary School. "Almost 20 years to the day that little girl becomes our daughter in law," Mike says.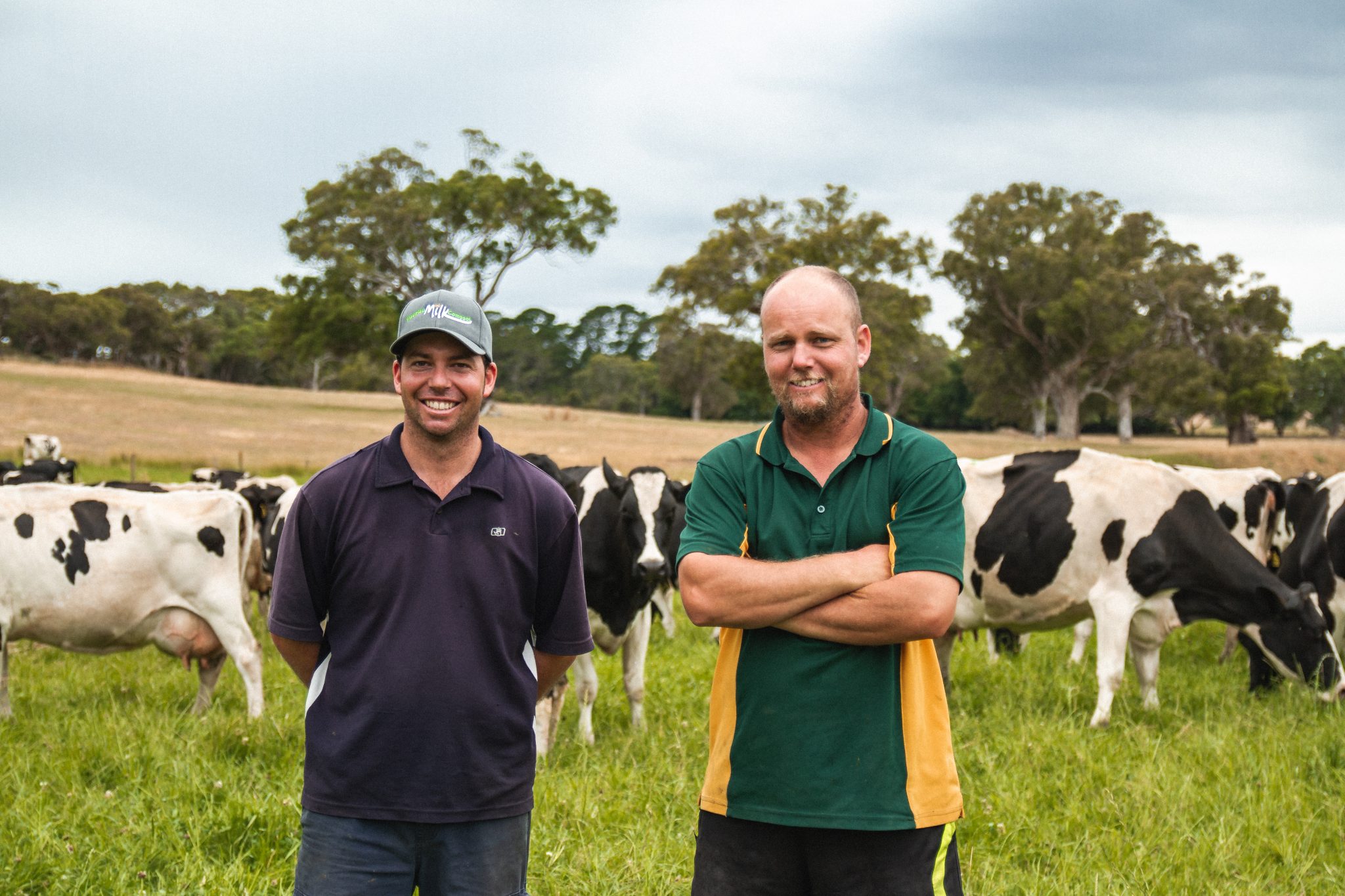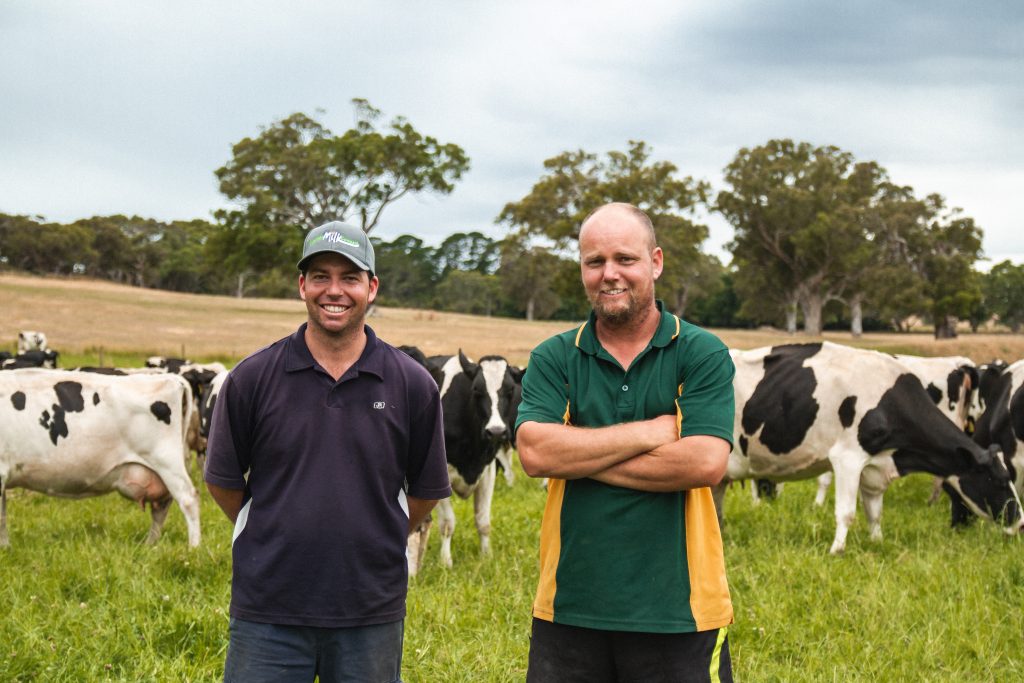 Tim, now 38, and Shane, 34, have joined the family business and now handle the bulk of the milking.Tim took an interest in the animal side of things and from an early age could identify individual cows by the colour and pattern of their noses. Shane's interests lie in irrigation and tractor work, and he takes the lead during hay season. "Both do their jobs very well," says Mike.
Daughter Lisa is a hairdresser, based in Aldinga, and of course, there was another small-world moment when Lisa met her husband, Paul. "Lisa's mother-in-law is Dianne Roberts-Reed," Mike says. "She and I were in the same class at Willunga right through high school."
The family's deal with Fleurieu Milk heralds a new era in the business, after 50 years of selling to Lion. The Mignanellis are thrilled to partner with a local company that has paved its own way to success."We saw the little company start up and wondered how it was going to go," says Mike. "They used to sell out of one little ute and now they've got heaps of trucks. "It's an absolute credit to them: where it's come from to today."
Mike and Pam now have five grandchildren, some of whom have already taken a liking to farming life. Their seven-year-old granddaughter, Amira, loves helping out in the dairy and says she'd "like to be a farm girl".
"Shane's lad Aidan is at Myponga Primary School; if he takes a liking to the farm he'll be fourth generation," says Mike. "But he wants to go to America and chase tornadoes. So who knows!"